OpenStack 2018: Mark Shuttleworth chats to The Reg about 10-year support plans, Linus Torvalds and Russian rockets
Like Ubuntu, hate upgrading? Canonical founder has good news. And a mighty, mighty beard
Interview Mark Shuttleworth delivered an unashamed plug for Ubuntu while cheerfully throwing a little shade on the competition at the OpenStack Berlin 2018 summit last week.
If Nick Barcet of Red Hat had elicited gasps by suggesting the OpenStack Foundation (OSF) might consider releasing updates a bit more frequently, Shuttleworth sent eyebrows skywards by announcing that the latest Long Term Support (LTS) edition of Ubuntu, 18.04, would get 10 years of support.
[The rolling release of Windows 10] is a fucking tough problem [for Microsoft]. And it's a problem that you only get if you're 95 per cent of the world's PCs...
Alas, the same does not apply to OpenStack's wares just yet. On stage, Shuttleworth reiterated the current five-year support enjoyed by 2014's Icehouse, which featured in Ubuntu 14.04 LTS. Other releases of OpenStack shipped with LTS versions also enjoy the same longevity.
That 10-year support is important as Ubuntu continues its push into telcos and regulated industries that simply can't hop from version to version as rapidly as some vendors would like. While desktop Ubuntu tends to generate all the excitement, it is the less glamorous world of servers, infrastructure and managed services where Canonical makes its cash.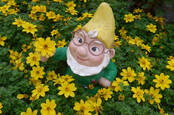 Leave it to Beaver: Unity is long gone and you're on your GNOME
READ MORE
A conversation with Canonical's chief
Later that afternoon, Shuttleworth had a chat with your correspondent while perched on a table next to the Ubuntu stand at the Berlin OpenStack event. The CEO is particularly proud of the implementation of OpenStack in Ubuntu and tells The Register that the Canonical gang works in "lockstep with the OpenStack development process", emitting a beta on the same day as OpenStack releases, and calling it a "final" a couple of weeks later. An increase in cadence would be unlikely to present a problem.
Implementing OpenStack can be a painful experience and upgrading the thing can be even worse due to the complexity. Like many other OpenStack vendors, Canonical is very happy to ease that pain, and Shuttleworth reckons Canonical's approach does away with the "huge numbers of consultants" demanded by other, unnamed vendors.
"We're much more agile," Shuttleworth tells us, "and we deliver change in a managed way." Shovelling all of OpenStack into one Snap package certainly simplifies the update process over different versions of Ubuntu and OpenStack itself, and Shuttleworth is proud of the work the team has done.
But what of Red Hat and Microsoft?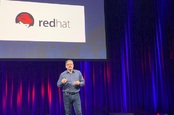 Red Hat talks upgrades and bare metal with its new OpenStack Platform
READ MORE
Shuttleworth stepped back from a wholesale burn of the Red Hat deal, merely pointing out that IBM seemed to be taking on an awful lot of debt to make the acquisition.
While he would obviously be very happy to welcome new customers to the Canonical fold, he points out that IBM is a "smart company" and says that "the guy who led the acquisition is the guy who engineered machines to beat Gary Kasparov. You might hope that there's a good chess game going on there behind the scenes."
So, yes, "we should give them the benefit of the doubt".
For Microsoft, still struggling to keep its wobbly flagship Windows 10 operating system upright, the advice for fixing Windows was simple, if probably unpalatable: "Open source is great!"
Shuttleworth goes on to praise Microsoft's efforts to engage with the open-source community, saying: "I'm impressed with their engagement on the Linux front. I enjoy working with them on the Linux front, on the Azure front."
But for Windows 10 and the rolling release approach adopted by Microsoft, Shuttleworth warned that attempting an Apple-like speed of improvements was challenging when pitted against the variety of Windows configurations in the world. "I wondered how they were going to deal with some of the thorny issues," he tells the Reg. "It's a fucking tough problem. And it's a problem that you only get if you're 95 per cent of the world's PCs."
He is, however, relieved not have to deal with the same level of scrutiny faced by the team at Redmond. "We have on occasion shipped a lemon and had to scramble. We didn't have quite the same glare of the spotlights that they must suffer with."
CPUs in Linux and Arm in the data centre
On reports that the Chinese C-SKY architecture could be the last new CPU architecture added to the Linux kernel, Shuttleworth defers to the wisdom of Torvalds, saying:
I think Linus has phenomenal judgment. As much as he faces the firing squad on a regular basis, there's nobody on the planet that understands the dynamics there and manages the competing priorities better.
However, as for Arm slinking into enterprise implementations, Shuttleworth says: "We definitely see Arm in the data centre," adding to Intel's woes.
Rockets and trip around the moon
Mark Shuttleworth famously flew to the International Space Station (ISS) back in 2002, sent up in TM-34 on the last of the crewed Soyuz-U boosters. Following October's incident, Shuttleworth worries about the state of the Russian programme, fearing that engineers are retiring and not being replaced as "young bright Russians have a lot of options right now and are more likely to go to Moscow and work in technology or finance or industry".
Shuttleworth observed that for Roscosmos, which has stuck with the tried and tested Soyuz system for decades, "Complacency is your big enemy."
NASA doesn't fare much better. Shuttleworth observes that while the Russian space programme struggles, it is "not as much as the Americans", as the better-funded agency has floundered in the post-Apollo and Shuttle eras.
He does single SpaceX out for praise "in the sense that they're taking risks but creating opportunities in the process".
Just not with the crew, OK Elon?
As for a second trip to space, while Shuttleworth would love to see the completed ISS, he isn't interested in a return to low Earth orbit and tells us that leading a team, "figuring out what's possible, the cutting edge... all the way from IoT through the cloud to mainframes – that's very exciting for a technologist, for a geek."
That said, should a trip around the Moon ever become a reality, then "maybe in a decade or so there might be opportunities..."
Remind us again when that Canonical IPO is going to happen?
And as for that beard? Shuttleworth says: "Winter is coming". Red Hat fans will be hoping he was referring to Game of Thrones rather than whatever entertainment IBM has planned for them. ®