This article is more than 1 year old
Congrats to Debbie Crosbie: New CEO at IT meltdown bank TSB has unenviable task ahead
I've heard so much about the team, she burbles. Yes, us too
TSB has named Debbie Crosbie as the chief exec to clear up its tech mess and persuade customers they can still trust the meltdown bank.
Crosbie has spent two decades at CYBG – owner of Clydesdale and Yorkshire banks – and is currently chief operating officer for those two organisations.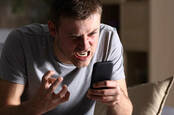 Brit bank TSB TITSUP* after long-planned transfer of customer records from Lloyds
READ MORE
She joins the embattled bank after her predecessor, Paul Pester, had to leave following an IT debacle that saw millions of customers locked out of their accounts for more than a week in April.
The incident was the result of a botched migration from former parent Lloyds Banking Group's IT systems; the two banks split in 2013 but TSB had been paying to keep using its system since then.
The bank bosses thought they could save £160m a year by moving to a new platform designed by TSB's parent company Sabadell – but after the failure, questions were raised about the testing that had been carried out.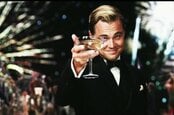 UK 'meltdown' bank TSB's owner: Our IT migration was a 'success'
READ MORE
Pester was widely criticised for the way he and his bank handled the outage, including a slow apology, the CEO's apparent failure to grasp the severity of the situation, and for his complacency when questioned by MPs over the incident.
However, he clung on until September, only leaving after yet another outage left infuriated customers without mobile, online or phone services for almost two days.
In a canned statement that must have slipped through the PR team's irony filters, Crosbie, who will join TSB in 2019, praised the culture at the bank and its "passion" to "deliver for customers".
She added that she – along with anyone else who has access to the news – had "heard so much about the team at TSB".
The statement makes only allusions to the IT crisis that cost the bank almost £200m and numerous customers, but there's no hiding from the fact it will be her main focus.
Of course, Crosbie won't be a stranger to IT challenges – CYBC group banks went down just two weeks ago – but she will have a big job to win back the trust of customers who have lost faith in TSB's ability to deal with online banking problems when they arise.
As well as bringing back customers, Crosbie will also have to demonstrate to members of the influential House of Commons Treasury Committee that she understands the importance of uptime in a world that is increasingly reliant on web-based services as high street branches shutter.
Meanwhile, the UK's Financial Conduct Authority and the Bank of England's Prudential Regulation Authority have threatened more regulation as a way of forcing banks to improve resilience and risk management. ®