A former Oracle application sales rep is suing the database giant, alleging gender and age discrimination, sexual harassment, and violations of US labor laws after being fired.
The complaint, filed in a San Francisco district court on Monday, names Oracle and 25 unidentified defendants believed to have been involved in the claimed offenses. Some number of individuals in this placeholder set may be identified as the case progresses.
The plaintiff, Mary E. Mowry, is a 59-year-old resident of North Carolina who worked in an Oracle application sales group from the time of her hiring in January 2014 through her termination in June 2017.
Her job, alongside 13 other team members, was to generate revenue for the Oracle Financial Services Analytical Applications business unit. Mowry was one of two women on the team, the other being 64 years old at the time.
Mowry, court documents explain, brought in over $6m in licensing fees for Oracle during her time at the corporation, plus 22 per cent in ongoing support fees, while employed as a sales rep. Her work established relationships with several large companies that further helped Oracle win a significant deal with a large financial firm, we're told.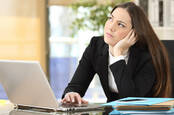 Oracle has to pay top sales rep stiffed out of $250,000, US court rules
READ MORE
Nonetheless, in the fall of 2016, sales for the team were below targets so all 13 were placed on a performance improvement plan (PIP).
The complaint claims the PIP was unjustified given Mowry's success selling Oracle software, and that it was unusual because the plan didn't have an end date. Mowry, it's said, had received no previous communication that her work was unsatisfactory.
With the PIP in place, Mowry's two managers, "both males, began harassing her and interfering with her performance of her job," the complaint says. "They also began micromanaging her work and challenging her decision-making. Similarly situated younger and/or male employees were not harassed, disciplined, or treated in a similar manner."
The harassment was bad enough to prompt Mowry to take an Oracle-approved and doctor-recommended 12-week leave of absence under the Family Medical Leave Act from the end of October 2016 through late January 2017.
When she returned to work, she began working on over $73m in contracts for Oracle, some of which eventually closed largely as a result of her efforts, it's said.
'Harassment and micromanagement'
Nonetheless, her managers' discrimination and harassment continued and intensified. "Only [Mowry] and the other older female ASR [application sales representative] on her team were singled out for the discrimination, harassment and micromanagement of their work by their managers, while younger and/or male colleagues were left alone," the complaint says.
Of the entire team subject to Oracle PIPs, the two people fired were both women and were both replaced by men. A man on the sales team was allowed to transfer to another sales organization within Oracle, an option not offered to Mowry. What's more, Mowry at the time of her firing had progressed further toward her sales quota for 2017 than two younger male employees who were retained, it is claimed.
In an email to The Register, attorney Kathleen Lucas, who is representing the plaintiff, said the gender issues in this case are glaring.
"The females were the only ones in the sales team whose employment was terminated by Oracle," she said. "We understand that the commissions the females were slated to earn based on the success in their accounts were later distributed to the remaining male sales team members."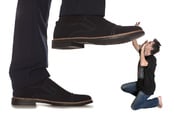 Platinum partner had 'affair' with my wife – then Oracle screwed me, ex-sales boss claims
READ MORE
Lucas said she could not provide further details about the evidence to be introduced, the identities of the unnamed defendants, nor the damages being sought.
Mowry filed a Federal Equal Employment Opportunity Commission complaint in December 2017 and was issued a Notice-of-Right-To-Sue in August 2018.
This is not first time Larry Ellison's Oracle has been challenged by former salespeople. A complaint filed in November 2017 alleged that the company pockets overtime pay it owes salespeople. Another filed in February 2017 claims the company systematically denies sales reps commissions. Then there was a 2015 case filed by a sales rep to recover unpaid commission fees that, once won, brought an unsuccessful countersuit from Oracle to avoid the payout. Also, the company was also sued in October 2017 by female former employees who claim the company discriminates against women by paying them less than men.
The Register asked Oracle whether anyone would care to comment. Its spokespeople declined. ®
Similar topics