This article is more than 1 year old
Flea market Xiaomi makes mad dash for growth
Pay no attention to the underpants. We ARE an internet company
Analysis China's answer to the Grace Brothers department store*, Xiaomi, remains dependent on internet services for most of its profit, and smartphones for most of its revenue – and that's giving some analysts pause for thought.
Xiaomi famously vowed to keep margins down to 5 per cent on its hardware, which puts more pressure on its other units to perform – some of which have no connection with technology at all.
The giant opened its physical emporium in London's Westfield mega-mall in Shepherd's Bush on Sunday, with a small selection of such wares – which in China range from underpants to (of course) formaldehyde-free mattresses. Xiaomi invests and works with over 100 companies to produce these, sold through over 1,000 Mi-branded stores in China.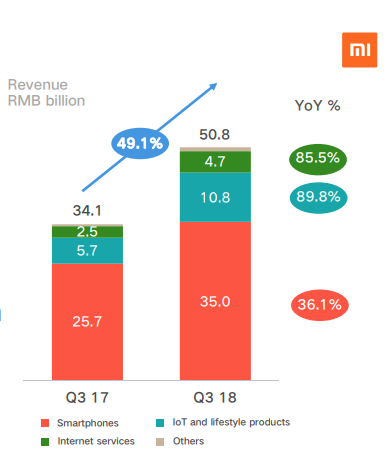 The company recorded a profit of £278.6m on sales of £5.7bn for the Q3 quarter ending on October 31 (PDF). Growth was impressive and profits are up (well, it's not hard to be) from last year's stonking £1.2bn loss, but, ominously, costs are also going up: R&D and marketing are rising faster than income.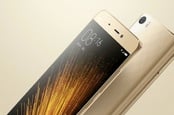 Xiaomi the way: Hyped Chinese giant begins its battle for Britain
READ MORE
It sold over 100 million phones, and these carried a higher average selling price (up 30 per cent year on year) than before, as the firm expands into Europe. Smartphones accounted for almost 70 per cent of revenue. Xiaomi was also keen to highlight a doubling of PC sales to £474m, and TV sales up almost 200 per cent, selling 5 million units this year so far.
"This is symptomatic of a company pursuing growth at any cost," said Edison analyst Richard Windsor, who has pointed out the incongruity of a flea market carrying a dot.com-sized valuation, similar to pure-play internet companies like Alibaba and TenCent ("audacious," reckoned the Stratechery blog back in 2015).
"If the net margin exceeds 5 per cent, we will return the excess to our users," CEO Lei Jun vowed in May. Instead, the company looks to make money off its base of 156 million active users of its phones, TVs and IoT devices like the Mi Band activity tracker. But, as Windsor notes, this is a lot harder outside of China than it is in China, where there's no Google to compete with.
While Huawei has signed partnerships left, right and centre, Xiaomi still maintains it can largely succeed by itself. The company touted a partnership with selfie app company Meitu (which makes branded phones) yesterday – but that won't get it far: it's a name that's unknown outside Asia.
Remarkably, and this detail has not been noted by any account of the earnings call, a surprisingly large proportion of the revenue comes from budget models.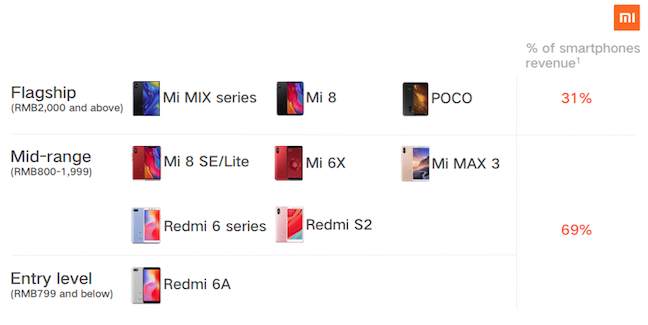 Xiaomi phone revenue by model
The smart money is on Xiaomi quietly dropping its 5 per cent margin pledge, which increasingly looks like a millstone around its neck. But that would give the game away, that it's not really a "young internet company" (CEO Lei Jun again) after all.
You can peruse the slides here (PDF). ®
Bootnote
🎶 "Second floor towels, kitchenware, luggage and knickers. Going up…" 🎶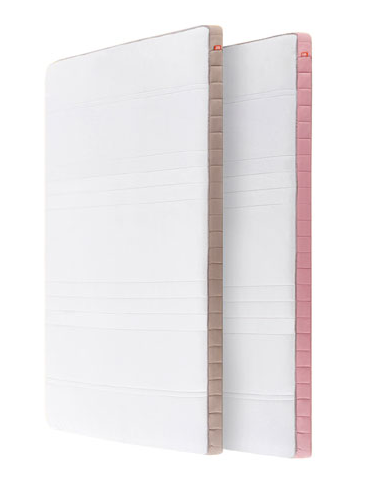 Mattress, anyone?