This article is more than 1 year old
Is Google's Pixel getting better, or just more expensive?
Chocolate Factory vows to fix camera glitch
Google might make the best camera phone in the world – but that doesn't mean much if it can't take pictures.
Pixel 3 owners have been dogged by a bug that causes the phone to crash when invoked from third-party applications ranging from social media apps like Instagram or SnapChat, to e-commerce, payment and security apps. 2FA authenticators that need a barcode are affected too.
"We've seen reports from a small group of customers who have encountered a bug when using Pixel Camera from within third-party apps," a UK spokesperson told us. A fix will be rolling out in the coming weeks. In the meantime, for people affected, you can use Pixel Camera without limitations and share images to third-party apps."
Small but irritating bugs affect many new flagship phones, but the Pixel has seen more than its fair share. Google's own bug-tracker lists "many" issues (i.e. too many to enumerate):

The Pixel 2 suffered from display issues, audio problems and then, after a few months, developed an infuriating narcoleptic display which required the owner to reboot the phone after a phone call. That took six months to fix.
HTC, MIA?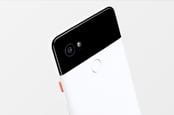 Google's phone woes: The Pixel and the damage done
READ MORE
But wasn't ropey QA supposed to be fixed by Alphabet's $1.1bn acquisition of the cream of HTC? Some 2,000 staffers were transferred to Google this year as part of the deal.
Edison's Richard Windsor is scathing. "Google's $1.1bn acquisition of parts of HTC also does not seem to have made any difference," he wrote, borrowing our own Neil Young-inspired headline.
(He recommends Google give up on niche hardware, and license the portrait photography smarts to Samsung, which can then drop Bixby and use Google's Assistant instead. Like that's going to happen.)
This may be harsh. The Pixel 3 glitches are not so far as extensive as the Pixel 2 or Pixel 1 problems. It takes 18 months to design a phone, so the fruits of the HTC labour acquisition will only really be realised in 2019's models.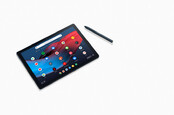 Does Google make hardware just so nobody buys it?
READ MORE
On the other hand, it's ominous that many of the problems now surfacing are software issues rather than hardware. They're the result of Google's own software development and integration processes. With most of the ex-HTC employees sat exactly where they were before the acquisition, in Taiwan, it's hard to see how they can help with that.
In addition, there are politics to consider. Team Chrome won the internal platform battle and now swaggers around the playground like Nelson in The Simpsons, throwing Bart's lunch on the floor. When the Pixel 3 was launched, the dread word "Andr**d" was not uttered once. ®