Barnet Council reckons Capita's dropped the ball on outsourced services
Recommends bringing finance and HR in-house next year
Barnet Council has confirmed it is expecting outsourcing outfit Capita to hand it £4.12m due to services, including IT improvements, delivered under a 10-year mega deal being "not up to scratch".
The London council has also recommended in its report that Finance and Strategic HR services be taken back in-house by April 2019 "to address performance issues".
Ominously for Capita, Barnet also said the remaining services still handled by the services giant would be "considered in due course".
A June report hinted at issues as the council announced it was undertaking a review into a potential "realignment" of its partnership with Capita. Back then, services being considered for at least a partial return to council control included management of the council's land and properties, highways, regeneration, planning and cemeteries and crematoriums.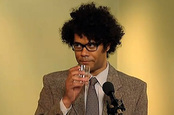 Barnet Council: Outsourcing deal with Capita has 'performance issues'
READ MORE
A cynic might suggest the council's action is akin to slamming the stable door long after the horse has bolted, sold the stable under a compulsory purchase agreement, and spent the cash on a set of plush new saddlebags.
A report (PDF) published by the council back in September documented the fraud committed by an employee of Re, a joint venture between Capita and Barnet Council, to the tune of approximately £2m. The individual concerned fraudulently directed Compulsory Purchase Order cash to their personal accounts and was able to conceal the activity through "intimate knowledge" of the financial processes involved.
Alas, it took the individual's own bank smelling a rat (or "querying an unusual transaction") rather than the council or the outfit charged with providing the council's finance functions, Capita (under the guise of the Customer Support Group Finance). Processing around £2m of fraudulent transactions would certainly drop nicely into the "performance issues" bucket.
Oh dear.
For its part, Capita said, via managing director of Capita Local Public Services Jonathan Prew, that it recognised that "some aspects of our service to Barnet Council have not met the standard we and our client expect".
The leader of the council, Richard Cornelius, agreed, although pointed to the cash saved under the outsourcing tie-up before admitting "there are some services which have not been up to scratch".
Oh, how things change. Two short years ago, bigwigs in Barnet were trumpeting a review that proclaimed handing CSG Finance to Capita had generated savings of £31m under the £322m 10-year deal, which kicked off in 2013. Now, just over halfway through the contract, Barnet wants out. For finance and HR at the very least. It also wants an end to the Gainshare agreement, whereby Capita is allowed to share in savings made by the council should those savings exceed a certain level.
Last year alone Capita trousered £2m under the scheme. ®