This article is more than 1 year old
DXC's Americas CFO splits amid yet more deckchair shifting
Matt Neisler gets a brief goodbye in company memo
Another senior exec at DXC Technology's Americas operation has left the organisation: chief finance officer Matthew Neisler split on Friday, according to an internal memo.
In a note to the bean-counting department, enterprise veep and worldwide CFO Paul Saleh confirmed the departure.
"Erik ter Horst will be stepping in to serve as acting finance head for the Americas region. He will support Ed Ho and Jim Smith while reporting to me," wrote Saleh in the memo seen by El Reg.
Ter Horst is the finance veep and CFO of the Offerings division at DXC. For the uninitiated, Offerings is the strategic front end of the business: professional, advisory and consulting services.
Ho is exec veep and GM of Offerings and his counterpart, Smith, is exec veep and GM for Digital Transformation and Customer Advocacy. The pair were given responsibility for eight US verticals in a restructure last month, following the defenestration of Americas boss Karan Puri.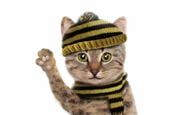 Now DXC yourself to the door: Another exec exits outsourcing giant
READ MORE
In the memo, Saleh said Dustin Semach, veep for global financial planning and analysis, will in turn assume Horst's responsibilities as acting finance head for Offerings – the division is also known as Build.
A brief mention was given to Neisler, simply that he is "leaving DXC Technology to pursue other opportunities". Neisler joins the crowd of former HPE Enterprise Services people to have left DXC this year. DXC, as world+dog knows, was formed in April last year when HPE ES and CSC merged.
The personnel change noted in the memo came into effect on 23 November.
DXC this month reported results for Q2 of fiscal '19 ended 30 September – revenues tumbled to $5bn from $5.453bn a year earlier but a drop in costs helped the company boost net profit slightly to $262m from $256m.
In an earnings call CEO, president and chairman Mike Lawrie (one person taking on those three roles is generally considered poor corporate governance) attributed the drop in sales to two primary causes:
A "slower ramp-up on a few large digital contacts and a decline in our application and maintenance management (AMM) business".
He said the AMM revenue missed forecast by "roughly $80m", mostly due to a "reduction" in related spending by some big customers, including HPE as "these clients remixed their IP investments".
DXC's share price has slid in the past six weeks (the stock market has fallen generally too) after The Reg revealed the abrupt exit of Puri, who sources claimed was forced out due to falling sales, even though he's only been at the helm of DXC Americas since January.
The company held an annual investor day weeks ago – days after it reported the Q2 numbers – and forecasted compound annual growth rate of 2-4 per cent by FY2022. It expects to get there by acquisition and organic growth.
DXC said clients are only starting to digitise their businesses and to "transform at scale, they need partners such as DXC". DXC has formed cloud relations with AWS and Microsoft.
During the same time frame – FY19 to FY22 – it expects to deliver a further $800m to $900m in savings. This, it said, will be achieved by cutting office sites to 167 from 292 today, reducing delivery centres to 57 from 73, shutting 25 of the 85 data centres it owns, automating service delivery, and employing 65 per cent of the global workforce in low-cost locations.
Investors seemingly aren't convinced by the strategy and DXC's share price has since fallen to a 52-week low.
DXC refused to comment. ®