This article is more than 1 year old
Seeing as Bitcoin is going so, so well, Ohio becomes first US state to take biz taxes in BTC
Officials take steps to get off the e-currency's rollercoaster ride
Ohio has become the first US state to accept Bitcoin as formal payment for business taxes – everything from sales and vehicle levies to employee tax and electricity costs.
Starting this week, Ohio businesses can register online at a new website – OhioCrypto.com – and use the e-currency to cover their dues.
The initiative is being driven by Ohio's state treasurer, Josh Mandel, who claims that since he is directly elected he doesn't need to get formal approval from the state legislature or governor – something that has stopped a number of other efforts to accept Bitcoin as a form of payment in states including Arizona, Georgia and Illinois.
Mr Mandel is however ensuring that the state's coffers suffer minimal exposure to the notoriously unstable electronic currency: Money paid in Bitcoin to Ohio is instantly converted into US dollars through exchange BitPay.
In return for its exclusive contract, BitPay has promised to eat any currency variations and following a three-month "introductory period" in which it won't charge anything, BitPay will charge a 1 per cent transaction fee. Mandel points out this commission is significantly less than the 2.5 per cent fee credit card companies charge (although pretty much every financial adviser in the world suggests that pay taxes with a credit card is a terrible idea).
Bitcoin is having one of its periodic tumbles at the moment – it has lost more than 70 per cent of its value in the past two weeks alone, currently sitting at around $3,800 per Bitcoin. There is some distance from its $19,500 peak a year ago, but also much higher than the $750 average between 2014 and 2016.
Highlighting its unstable nature, any Ohio taxpayers that want to pay in Bitcoin will have a 15-minute window to pay: it they take longer the transaction is cancelled so BitPay can calculate a new conversion rate.
Why has Mandel gone to the trouble of setting up such a program? It's part of a broader effort by the state to attract online businesses that have far greater flexibility in where they can base themselves.
Tech hub?
Columbus, Ohio is marketing itself as a potential technology hub – and it has already attracted a number of businesses and some large venture capital firms. And Cleveland is using its informal moniker of "Believeland" – a catchphrase born from the city's win in the NBA finals in 2016 (thanks to LeBron James) – to pitch itself as "Blockland" now that LeBron has gone.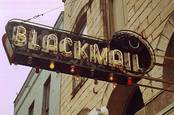 Sorry friends, I'm afraid I just can't quite afford the Bitcoin to stop that vid from leaking everywhere
READ MORE
Mandel is also a tech lover it seems. He is pushing blockchain technology for the state, owns Bitcoin himself and back in 2014 launched another innovative first when he set up a website that outlined exactly how Ohio spends its tax money, putting all state spending online. The state is the most transparent in the country when it comes to spending as a result, according to independent reviewers.
Mandel says he sees Bitcoin as a legitimate currency and hopes that his decision to make the jump and accept it will encourage others to do so. Although since the state isn't actually accepting Bitcoin but rather contracting with a third party that provides it with dollars, it's not an official acceptance of Bitcoin.
It's also not clear if the initiative will continue past January, when Mandel's term ends. One state that is famous for coming up with ways to attract businesses to its shores, Delaware, was also pushing blockchain technology for corporations but that effort died off with its main backer – governor Jack Markell – left office.
The main decider in Ohio's embrace of BitCoin however is likely to be how much use is made of the program. If enough people are willing to pay an extra 1 per cent to pay their taxes with e-currency, you can bet that the Ohio treasury will be happy to leave the program be. ®