This article is more than 1 year old
Apple heading for Supreme Court showdown over iOS App Store 'monopoly' gripe
Cupertino getting little love from the Supremes so far
Apple may soon find itself at the center of a monopoly probe before the United States Supreme Court, based on opening arguments heard on Monday.
Right now, the Supremes are weighing up whether they will hear an appeal in the case of Pepper v. Apple, an antitrust legal battle centering around Cook & Co's strict control of its iOS App Store. So far, the iGiant isn't winning any friends on the bench.
At issue is whether Apple's walled garden approach to its iOS platform – in which developers are pretty much forced to sell their iPhone and iPad software exclusively via Cupertino's official App Store and pay Apple a 30 per cent cut – is artificially raising prices and a violation of US antitrust laws on monopoly control. Sure there are unofficial app shops for jailbroken devices, but those are niche and thwarted by iOS upgrades.
Named plaintiffs Stephen Schwartz, Edward Hayter, Eric Terrell, and Robert Pepper have sought damages on behalf of iOS device owners claiming Apple's policy results in App developers overcharging customers in order to make up for the 30 per cent revenue hit.
Apple has sought to dismiss the case without a jury trial saying that the device owners have no standing to sue, as iOS developers are the ones who choose to do business with Apple and set their own prices.
The long and winding road...
Although the case began in 2011, the Supremes are considering a ruling made four years ago by the Northern California US District Court. At that time, Judge Yvonne Rogers ruled in favor (PDF) of Apple, reasoning that end users of the applications were indirect customers are therefore could not be the ones to sue under US antitrust law.
That ruling was then taken before the Ninth Circuit Court of Appeals who reheard the arguments and reversed (PDF) Rogers' opinion in 2017, ordering the Ninth Circuit to hear the case after all.
Apple appealed that decision to the Supreme Court, who today heard the arguments (PDF) as it decides whether to hear the case.
Thus far, the judges appear to be leaning towards siding with the customers, according to early accounts. Justice Sonia Sotomayor (an Obama appointee) noted how the customers could in fact show that they would have standing to sue under antitrust laws.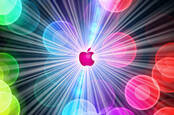 Apple hauled into US Supreme Court over, no, not ebooks, patents, staff wages, keyboards... but its App Store
READ MORE
"They have to go out and prove at the next step how, without this monopoly, they would have paid less. It could be as little as a -- a penny or nothing or it could be something more," Sotomayor said of a possible trial.
"But the point is that this closed loop with Apple as its spoke, they are the first purchaser of that 30 percent markup."
Bush-appointed Justice Samuel Alito also looked to be leaning towards siding with the plaintiffs, seeking out the portions of the Appeals Court decision that found the case to be about Apple's monopoly control of the App Store- a critical part of the case against Cupertino. Fellow conservative appointee Neil Gorsuch also looked to be inclined to side against Apple, suggesting the case Cupertino cited in its claim, Illinois Brick v Illinois, should not be applied in this case.
The court's decision will mean the case either comes to an abrupt end without a jury trial, or continue on what will likely be a years-long process towards setting up a trial. Conducting the full proceedings or agreeing to a settlement would potentially see Apple agree to pay out damages to app users. ®