AWS will keep your traffic on-cloud – for a fee, of course
Also: Transit Gateways and big bandwidth for C5 instances
---
re:Invent Earlier this month we covered ThousandEyes' report into cloud networking performance, in which the metrics outfit observed that Amazon offloads cloud traffic from its network at the first opportunity, compared to competitors like Google.
As Bezos' crew announced just a few hours ago, there's now a way to avoid that – just pay Amazon to keep traffic on-cloud.
That's the premise of the AWS Global Accelerator: rather than handing traffic off to a generic internet connection, customers can get AWS to carry the traffic for them.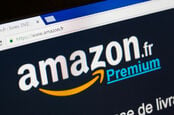 A rumble in Amazon's jungle: AWS now rents out homegrown 64-bit Arm server processors
READ MORE
"Traffic routed through Accelerator traverses the well monitored, congestion free, redundant AWS global network (instead of the public internet)," Amazon explained.
Global Accelerator is charged at US$0.025 by the hour, plus a region-dependent per-gigabyte rate for data transferred over Amazon. Would it surprise you to know that Asia-Pacific is generally the most expensive traffic destination? We thought not.
C5 instances get up to 100Gbps bandwidth
The bit-barn slinger also beefed up its C5 instances with between 25Gbps and 100Gbps of network bandwidth, aimed at in-memory caches, simulations, data lakes and the like.
At entry level there's the c5n.large – two virtual CPUs (vCPUs), 5.25GB of RAM, 3.5Gbps of Elastic Block Store (EBS) bandwidth, and 25Gbps of network bandwidth.
At the top, the c5n.18xlarge has 72 vCPUs, 192GB RAM, 14Gbps of EBS bandwidth, and 100Gbps network bandwidth. All run hyperthreaded Intel Xeon Platinum 8000 processors.
Transit Gateways
Finally (for now), AWS confirmed a networking feature called the Transit Gateway, which is designed to simplify network architecture.
The Transit Gateway is aimed at customers running large numbers of Virtual Private Clouds (VPCs), because connections between VPCs are point-to-point: it replaces a virtual spaghetti-mess of connections with a virtual hub-and-spoke topology.
Transit Gateways can accept connections from VPCs, data centres, remote offices, and remote gateways, and they can span multiple AWS accounts.
Another application: "You can use Transit Gateways to consolidate your existing edge connectivity and route it through a single ingress/egress point."
Each Transit Gateway can handle up to 5,000 VPCs, and each attachment to a Transit Gateway can handle traffic bursts up to 50Gbps. Setup is handled in the AWS Resource Manager.
The service uses the same pricing model as AWS Global Routing – a per-hour fee when the gateway is attached, and a per-GB data processing fee. ®