Capita seeks new networking chief: Up for it?
Outgoing head congratulated for role in division's transformation
Capita is looking for a new networks chief.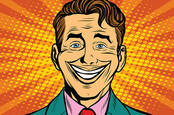 Shiny new Capita boss to UK.gov: I know you are but what am I?
READ MORE
The company has confirmed that Béatrice Butsana-Sita, formerly managing director at its Networking Solutions division, is no longer with the company. Butsana-Sita joined Capita in 2016 from BT.
The network team runs vital communications infrastructure for customers including the police and first responders, local authorities, and private sector clients including retailer John Lewis.
The firm remains the biggest supplier of IT outsourcing services to UK businesses and the public sector, though the direction of travel has given top brass food for thought.
Capita sources told The Register that a brutal programme of cuts had left staff struggling to maintain SLAs.
"Beatrice has moved onto new challenges outside of Capita. Beatrice played a key role in contributing to the transformation of the division, and we thank her for her hard work and wish her well for the future," Capita told us.
Networking Solutions falls under IT and Networks, one of six divisions at Capita. IT and Networks revenue fell 9.3 per cent to £197.6m in the first half of 2018, with profits falling further, down 35.6 per cent to £21.5m.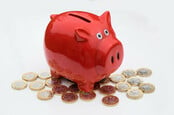 Turn around, Capita: I'm trying but my pre-tax profits slipped 59%
READ MORE
The group as a whole reported operating profits of £66.7m on revenue of £2.012bn for the same period and employs 80,000 people. However, the company's shares have fallen to a 20-year low and CEO Jonathan Lewis admitted the company hadn't seen organic growth since 2014. The company had made over 30 acquisitions, which doubled revenue.
Capita previously admitted that it has fingers in too many pieces, and has spent the past year selling off operations deemed non-core. The company has a plan to do "fewer things better". As such, it is going after software, HR, customer management, government and IT services customers.
If you wish to share more details of networking at Capita in confidence, please mail us. ®