This article is more than 1 year old
Huawei MateBook Pro X: PC makers look out, the phone guys are here
A compact, grown-up machine
Hands On I have one very important thing to tell you about Huawei's laptop – and it's so important, everything else about it seems like a bonus.
About a decade ago, the 4:3 ratio display rapidly began to disappear from laptops, as manufacturers became obsessed about making our PCs fit for TVs and movies. "You like widescreen movies, so you're just going to love a widescreen laptop" was the logic.
No. The shift to 16:9 widescreen was a great source of regret for some developers and office workers. A 4:3 ratio display allows you to fit more content horizontally than a 16:9, without having to do more vertical scrolling. It's much, much better to work with: less scrolling is required in an IDE; two Word or Excel documents can be open at the same time. A wider panel in the Vivaldi browser. The Test match score. See what I mean? Important stuff, all thrown overboard in the rush to widescreen.
For a while in the VGA days many laptop displays were 4:3, but my last workhorse with this ratio was a Thinkpad of mid-Noughties vintage. Well poppets, this is defiantly 3:2. It's been on a 3:2 Pride March, then got drunk on London Pride, and is still singing provocative 3:2 songs the next day. The 3000x2000 (see?) display proves that you can make a laptop that isn't cumbersome.
It has taken nine long months for Huawei to bring its Matebook X range to the UK, with localisation, local distribution and support. In that time, though, it has gathered a reputation as one of 2018's outstanding PCs. I would regularly meet UK enthusiasts who had acquired one through grey import channels and were growing weary of using a continental adapter. And so word spread that Huawei was starting to do to premium laptops what it had done to flagship phones.
It's a compact business-oriented ultrabook with a hefty price, but some remarkable features. Let's start with the obvious one: design.
Four features of top-tier Huawei phones are present here: a borderless screen – the bezel is tiny, 91 per cent is visible display – a fast fingerprint sensor, uncanny sound, and a very neat and elegant aluminium design.

USB-A is still included

Two USB-C ports (with one supporting Thunderbolt 3)
The design closely resembles the 2015 MacBook, an experiment to replace the MacBook Air that disappointed so much, Apple restored the Air line. The MacBook had (and has) a couple of serious limitations. Power users who need maximum performance when docked found there was no i7 option and memory maxed out at 16GB (and storage at 512GB). It obliged every owner to "Live the Dongle Life", with only one USB-C port for charging and expansion. These are ludicrous limitations and the MacBook now looks doomed, destined for the Apple equivalent of Death Row.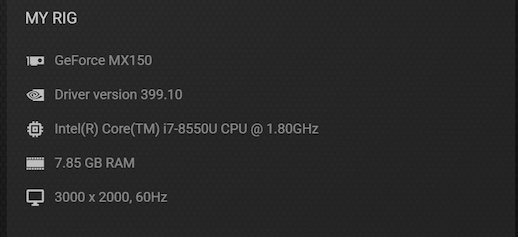 How Nvidia's GPU software sees the MateBook
The MateBook X Pro has none of these problems, and adds a touchscreen to the proposition. Ultra power users who need a graphics card are sated here too. Amazingly, it incorporates an Nvidia GeForce MX150 (2GB GDDR5), the mobile version of the GT 1030, in effect. This lacks the grunt of a 1050 required for high frame rate gaming, but it's also useful for AI development, video encoding, and less-demanding games. The power draw is lower and of course it's better than no GPU at all.
The 4:3 display is plenty bright (400 nits), but even better, the Gorilla Glass has an anti-fingerprint coating.
The X also features extremely powerful sound for a compact ultrabook. If anything, it's too loud and resonant – I found myself turning down the volume at Vulture Central. Huawei has incorporated reverb chambers and a dual-suspension speaker in a quad-speaker set-up. I'm not sure how, but designing audio for a phone must have helped here. It supports Dolby ATMOS.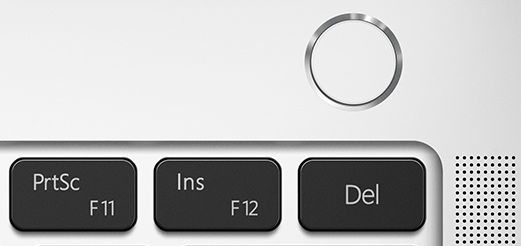 A phone-style fingerprint sensor is incorporated into the power button
I'm also impressed by Huawei incorporating the fingerprint sensor into the power button, so you only need to tap once to login. This is far superior to the face recognition Surface uses, and another smartphone feature migrating to legacy PC land.
The MXP just fits my personal test of a portable laptop, fitting into a (31.5cm tall) reporter's bag (just – but the 13-inch MacBook Air only just fits too).
The keyboard has an excellent response and OK travel, more than the comically inadequate travel (0.5mm) of recent MacBook Pros, but less than the reassuring depth of a ThinkPad keyboard. It features a novelty pop-up webcam (between F6 and F7), a design I expect to see others try to emulate, although I'm dubious about the low-angle shots it produces when doing video conferencing. At 1MP the quality is pretty poor. I'm more impressed by the even backlighting on the keyboard, and its subtle fade and return to brightness. Lots of thought has gone into this.
Battery life is claimed to be 12 hours, and I found it varied between eight and just over 10 hours of typical use. At times it was under a pummelling and the estimate shrank to four, but the machine will rarely stay in this state for long unless you're gaming nonstop or mining Bitcoin.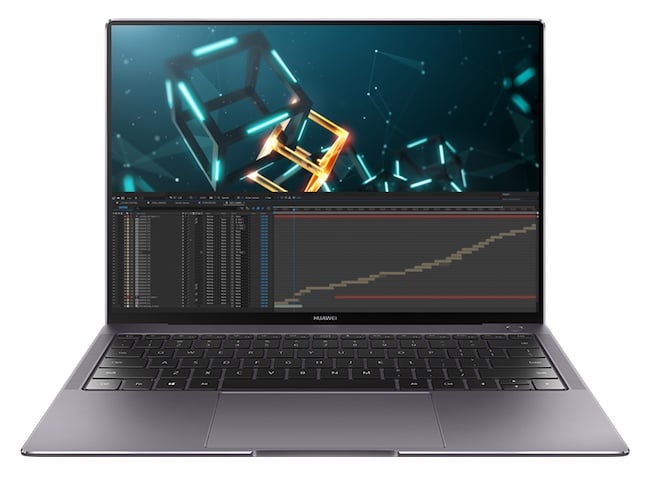 Most of the display is usable, with very narrow bezels
My only reservation is that heat dissipation for a Pro machine is via the two vents. Under load, when indexing content for example, it didn't seem sufficient to push out the heat, which made the fan work very hard. Under normal use, you won't hear it at all. It's just a question-mark over peak loads.
Charging is fairly rapid, thanks to the substantial 65W charger, which integrates a discrete power brick into the plug, typical of a smartphone. It can supply power to a phone, and be charged from a USB-C charger. At last some of the promise of USB-C can be realised as you only need to lug this one fairly compact adapter around with you.
The massive trackpad was also welcome. Huawei said it was so you could drag an item across the full display, something professional and business users need.
The I/O story is good, when compared to both Apple and Microsoft. It includes two USB-C ports, one of which supports Thunderbolt, but still remembers to include a legacy USB 3.0 port. Huawei sells a MateDock extender, which looks like this: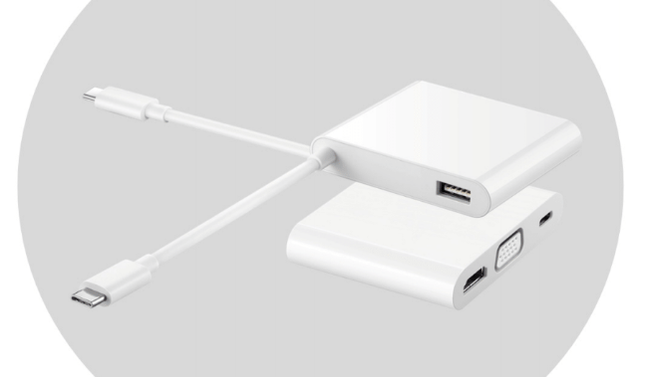 Huawei's bundle is refreshingly lean, with a lightweight and clutter-free PC Manager handling driver updates, diagnostics, the warranty check and hotspots. It reminds me of ThinkPad utilities before Lenovo started designing them and filling them with cruft (there are no unwanted apps or irrelevant games – Microsoft sees that as its job these days).
Conclusion
This is the year Huawei's dalliance with the PC business became deadly serious, and it makes for an interesting experiment in enhancing the market with the best of smartphone design and technology. What's lacking – maybe the only thing lacking – is a comprehensive business warranty programme, with back-to-base returns. Overall it's extremely well thought out and executed, and competitively priced against Dell, HP and Microsoft's laptops (a head-to-head with the Surface Laptop 2 strongly favours the Shenzhen company). ®