This article is more than 1 year old
Question: How fast is the Windows 10 October 2018 Update rolling out? Answer: Not very
Hope for repeat of April dashed on file deletion and iffy QA
Ad Duplex has confirmed that the Windows 10 October 2018 Update is off to a slow start, and certainly nowhere near the rate of April's release.
Despite having been re-released a few weeks ago, the update has not experienced the ferocious acceleration of its predecessor, and accounts for just 2.8 per cent of Windows 10 installations, behind the 3.9 per cent of 2017's Fall Creator's Update and a long way shy of the 89.5 per cent of the April update.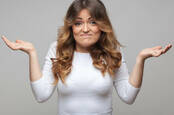 Half of all Windows 10 users thought: BSOD it, let's get the latest build
READ MORE
The April Update was unleashed at a terrific velocity. Microsoft claimed at the time that it had seen higher satisfaction ratings and fewer issues than any previous Windows 10 release.
The subsequent October Update was hurriedly pulled after bugs left some customers scrambling for backups to restore lost data.
Of course, the figures could be taken with a hefty pinch of salt since they reflect the Ad Duplex network, meaning only PCs running Microsoft Store apps showing the platforms's ads are counted. However, in the absence of official metrics from Microsoft, the proportions are the best guide to where things are headed.
Microsoft lifted the block on PCs installed with Apple's iCloud client yesterday, which should result in an uptick over the coming weeks.
However, there is no sign of the floodgates opening just yet. After the events of the last few months, this is probably no bad thing.
There's life in the old Surface yet
The ad flingers also gave some insight into how Microsoft's Surface line was getting on, with the flagship Surface Studio machinery barely registering while the Surface Pro 4, Pro (2017) and Pro 3 fondleslabs account for more than 60 per cent of the devices.
While there is little change in the top three Surface devices, the diminutive Surface Go has gained traction, rising from 2.5 per cent market share in September's figures, just after launch, to 7.3 per cent today. The gang in Redmond will also be pleased to see the Surface Pro 6 marching to a 5.2 per cent share.
The Surface Laptop, however, fares less well. Even combined, both original and updated models do not trouble the 5 per cent barrier. Surface fans just love those slabs. ®