WIPO 'temporarily suspends' whistleblower CIO amid allegations of misconduct
Top techie probed by UN patent body in move branded 'retaliation' for his previous lid lifting
---
Exclusive - updated The World Intellectual Property Organisation has temporarily suspended CIO and whistleblower Wei Lei as it probes allegations of misconduct made against him, an internal memo seen by The Reg has confirmed.
Lei gave evidence in 2014 to a inquiry by the United Nations Office of Internal Oversight Services (OIOS) into an accusation that Francis Gurry, controversial director general (DG) of WIPO, a UN patent body, allegedly steered a tech procurement contract to an acquaintance – as well as other allegations around DNA samples taken from staff.
That report was delivered in 2016.
It was one of two investigations into the conduct of the WIPO DG that year after The Register exclusively published an internal memo on alleged misconduct by Gurry – the Pooley Report (PDF).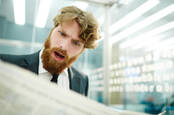 Total WIPOut: IT chief finds his own job advertised
READ MORE
The OIOS probe found Gurry "broke procurement rules" and advised WIPO member states take action against him. None did. On the matter of the DNA samples, it found "no evidence" of wrongdoing.
The member states then dropped any further investigation of the allegations of serious misconduct. Gurry, meanwhile, was given an unredacted copy of the 2016 report containing the names of key witnesses, including Lei. Unions claimed Gurry then launched a "reprisal" against Lei.
Lei reported "misconduct" against Gurry, WIPO deputy general Ambi Sundaram and others in April this year when he emailed Ambassador Chi Dung Duong, chair of the WIPO assembly. This was the second complaint of retaliation, the first coming in March 2016.
In the mail, seen by us, Lei made numerous allegations, including that Gurry and Sundaram abused their authority to "compromise independence of the Internal Oversight Division" that was investigating the IT procurement involving Gurry; and that Sundaram "abused his authority" to remove Lei from representing WIPO on the Management Committee of the UN International Computing Centre.
The UN Office of Project Services' Ethics Office in May substantiated a prima facie case of retaliation against Wei by Gurry and other WIPO officials, a source claimed, though progress of this particular probe appears delayed.
Now Lei has himself been accused of misconduct. Therese Dayer, deputy director of HR at WIPO, sent him a memo – seen by us – stating an independent external investigator has "transmitted" a "final investigation report... regarding allegations of misconduct against you".
Dayer confirmed that both Gurry and the director of HR had recused themselves from the inquiry into these claims of wrongdoing and designated others within WIPO, including Dayer, to "act in their stead".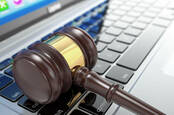 UN staff demand ouster of controversial WIPO boss Francis Gurry
READ MORE
Under internal staff regulations, 10.1.3 (PDF, on page 91), WIPO can ask employees to take temporary leave from duty as the results of an investigation or completion of a disciplinary process is concluded.
"The purpose of this letter is to inform you that, in accordance with the above-quoted provision, I have decided to place you on temporary suspension from duty, with immediate effect, for an initial period of one month," the memo, dated 5 November, stated.
This is because Wei's presence in the office "might be prejudicial to the interests of WIPO", given the nature of his duties and access to the organisation's "critical IT infrastructure and confidential data".
The letter from Dayer added:
I further consider that taking into account your senior position in the organisation, the misconduct which is alleged against you in the investigation report is such as to deprive you of the confidence of the administration, so that your continuance in office is able to be prejudicial to the organisation.
Unions have written a letter to Gurry (PDF) to complain of Lei's treatment: this includes the Federation of International Civil Servants (FICSA), the Coordinating Committee for International Staff Unions and Associations (CCISUA) and the United Nations International Civil Servants Federation (UNISERV).
In the letter to Gurry, the unions claimed Lei's misconduct was related to him using a colleague's ATM bank card to withdraw CHF300 (around £235) from that account at a UBS bank ATM on WIPO's premises.
"Mr Lei denies the accusation and neither UBS nor the Swiss authorities have provided WIPO with any evidence or record that would substantiate the accusations," the letter stated.
A source told us the colleague whose card Lei allegedly used was a Chinese national and had been employed on a six-month contract by WIPO, but had since left and as yet remains uncontactable.
The letter to Gurry from the unions continued:
"The staff federations find all of this rather strange given the context. Mr Lei was a key witness in the investigation carried out by OIOS into alleged misconduct (procurement corruption) by you as WIPO Director General. A violation of the standards of conduct was substantiated by the OIOS; however, Member States decided not to take any action against you. Following the investigation, you apparently received an unredacted copy of the OIOS report, thereby exposing the witness to retaliation – this is contrary to standard investigative practice at WIPO."
Lei, who has been employed at WIPO since 2009, had been investigated twice over the past two years and was cleared of any wrongdoing on both occasions.
WIPO even advertised for the CTO's job in April this year.
The union's missive claimed Lei has been refused whistleblower protection by WIPO's Ethics Office, and stated the UNOPS Ethics Office "concluded that an independent investigation must be conducted at WIPO to investigate the reported retaliation against Mr Lei for having been a key witness against you in the above-mentioned OIOS investigation."
It added the existing probe into Lei's misconduct "may be flawed and that the so-called evidence may possibly have been manipulated or otherwise clearly does not prove his culpability beyond a reasonable doubt".
Lei has filed a complaint with the Geneva Prosecutor General, the unions added, and has requested and volunteered to have his privileges and immunities lifted so as to allow Swiss authorities to investigate.
"It seems, however, that WIPO has repeatedly refused to lift Mr Lei's privileges and immunities preventing the Swiss authorities to proceed with the investigation. Despite its inability to obtain cooperation from the UBS bank, WIPO has apparently concluded the investigation and initiated disciplinary processes against Mr Lei for serious misconduct that is likely to result in his summary dismissal."
Secret UN report finds against controversial WIPO chief
READ MORE
Gurry and WIPO were urged to change their stance so Lei is "provided a fair and independent investigation conducted by the Swiss authorities". Failure to do so means the three federations will conclude "that this and other investigations against staff" at WIPO are "contrived in order to silence any voice of criticism or respectful dissident opinion".
Protection for whistleblowers is of utmost importance in the UN, for obvious reasons.
In 2016, US Ambassador Pamela Yamamoto told the WIPO Assembly:
"As Member States it is our collective responsibility to ensure that WIPO staff and others who participated in the recent investigation and whose identities have been disclosed suffer no adverse consequences for having participated in the investigation."
The US is understood to have recently refused WIPO a certification for whistleblower protection in what is believed to be a first for the organisation.
WIPO updated its whistleblower policy last month (PDF) to bring it into line with best practice, including installing a clearer appeals process, laying the burden of proof on the secretariat and beefing up the role of the Ethics Office.
The Register first asked WIPO to comment on the afternoon of 26 November but has yet to receive a response from the press office. Wei Lei refused to comment.
Updated - 30 November at 16.08
A spokeswoman for WIPO has contacted The Register with a statement:
"The Organization has a comprehensive internal justice system and robust ethics framework that is applied scrupulously to all WIPO staff members."
The UN patent body said that an "investigation into an unrelated matter involving Mr Lei was recently completed by an independent external investigator. As a result of evidence established during this investigation, Mr Lei has been charged [by WIPO] with engaging in fraudulent activity and theft from another staff member on WIPO premises, each of which independently amounts to serious misconduct under the WIPO Staff Regulations and Rules."
It added that Gurry had "waived" Lei's "immunity from criminal jurisdiction, as Mr Lei requested, in connection with the referral of this matter to the Swiss authorities". ®