Kubernetes, the popular container orchestration technology, has become the fastest growing skill that job seekers search for when looking to employment. It's also a skill that has seen significant growth in US employer job posts.
According to data compiled by Indeed.com's Hiring Lab, job seekers searched for Kubernetes in job listings 173 per cent more often from August 2018 through October 2018 than they did during the same period last year.
Job seeker interest growth lags behind employer interest growth (though the differing time periods prevent direct comparison). From September 2017 through September 2018, job postings containing the term "Kubernetes" increased by 230 per cent.
Indeed.com economist Andrew Flowers, in a report provided to The Register ahead of its publication today, explained that tech job search terms reveal the programming languages and tools that job seekers hope will get them hired. The hiring firm looked at searches that resulted in clicks on specific job posts.
The second fastest growing term among job seekers was Magento, an open source ecommerce platform built using PHP. It saw 116 per cent growth during the August through October period.
The remaining top ten fastest growing terms were: chip design language Verilog (+89 per cent); Golang (+81 per cent); Ansible (+72 per cent); Autocad (+71 per cent); Laravel (+66 per cent); React (+61 per cent); Node.js (+ 57 per cent); and C (+54 per cent).
Flowers observes that most of the fastest growing skills involve open-source technology.
The tech skills that had the most searches in 2018 – as opposed to the highest growth percentage – were JavaScript and Python. The rate of increase for those two programming languages was 17 per cent and 26 per cent respectively, making them rank 23rd and 33rd on the list of fastest growing skills.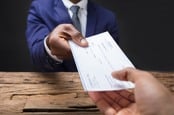 Soft eng salaries soar by 25 per cent – and, oh yes, devops is best paid for non-boss techies
READ MORE
Job seekers also increasingly searched for jobs requiring foreign language skills and certifications.
The companies posting the most jobs requiring Kubernetes capabilities include: Microsoft (1.59 per cent of job posts); IBM (1.38 per cent); JPMorgan Chase (1.14 per cent); Oracle (1.12 per cent); VMware (1.01 per cent); Cisco (0.90 per cent); Red Hat (0.84 per cent); F5 Networks (0.81 per cent); Comcast (0.81 per cent); and Google (0.78 per cent).
The companies that saw the most growth in interest from job seekers were as follows: Asurion (+1061 per cent); Foxconn (+454 per cent); Amazon (115 per cent); CACI (94 per cent); Teleperformance (88 per cent); Apple (86 per cent); Walmart (66 per cent); UPS (64 per cent); Boeing (62 per cent); and ADP (51 per cent).
(Asurion had few searches last year, so a surge showed up as a high growth percentage, explained Flowers, who also noted that Foxconn's similarly surprising increase may be linked to the company's forthcoming factory in Wisconsin. That deal, however, now looks rather dubious.)
In quantitative terms, Amazon jobs were the most sought after, at a rate more than five times higher than the next closest company, Apple. (Amazon has about five times as many employees as Apple.)
While Kubernetes may be the fastest growing talent among employers, it's not the most frequently sought-after skill. That honor goes to Java, which appeared in 18.72 per cent of US tech job posts between October 2017 and October 2018.
After Java comes JavaScript (15.99 per cent); SQL (13.29 per cent); .NET (11.77 per cent); HTML (11.32 per cent); Python (11.18 per cent); CSS (9.40 per cent); Microsoft SQL Server (9.39 per cent); Oracle (9.29 per cent); Amazon Web Services (8.54 per cent); and REST (7.39 per cent). ®
Similar topics