This article is more than 1 year old
UKFast mulls putting IPO on ice due to six little letters: BREXIT
'Highly unlikely' amid 'so much uncertainty', says boss
The chief of UKFast has said he expects to postpone his web-hosting and cloud services firm's planned flotation on the London Stock Exchange because of – what else? – Brexit.
The Manchester-based outfit hired investment bank GCA Altium in the summer and was plotting a course to IPO before the year was out with the aim to raise around £350m that it would use to buy other businesses.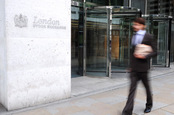 Brit web host biz UKFast gears up to IPO on London Stock Exchange
READ MORE
This was depending on the state of the local IT market, CEO Lawrence Jones told us at the time, but a trade agreement with the UK and the EU still hangs in the balance, not giving businesses the predictability they always say they crave.
Jones told us today any flotation is "highly unlikely now before Brexit is sorted" because "everyone is distracted with so much uncertainty".
He said forthcoming meetings in the next few weeks "will shed more light on the situation", and he is watching next month's IPO of investment platform AJ Bell on the LSE with interest.
Tech industry sources believed Jones had delayed the public listing because the valuation he projected was less certain in the current economic climate.
According to Forrester, enterprise tech spending will rise by 0.5 per cent this year to £105bn in 2018. It blamed "lack of progress" in negotiations between the UK and EU administrations.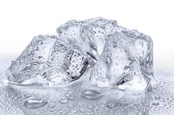 Brit tech buys frozen, but CGI can't wait to get integrating all those post-Brexit systems
READ MORE
Integrator CGI has already noted the slowdown in procurement decisions as the Brexit deadline nears," said chief operating officer George Schindler.
Over at Gartner, analysts forecasted B2B tech spending to dip 1.9 per cent year-on-year in 2019. "The UK is not expected to exhibit growth above 2 per cent until 2020, which is having a downward effect on EMEA IT spending average," said chief forecaster John Lovelock.
And the good burghers at Canalys warned that a hard Brexit – the UK leaving the EU with no trade deal – could lead to all sorts of chaos, including product shortages, price rises and a deep recession.
If that last prediction proves prophetic, UKFast might not be floating in 2019 either. ®