This article is more than 1 year old
Deck the halls with ... oh, no. DXC tells staff they may not have a job in the New Year
Depressing Xmas Comms which employees have whole holiday to think about
With Christmas around the corner, DXC Technology have warned yet more frontline techies - the feet on the street that support customers - they might not have a job in the New Year.
Peter Hands, DXC veep of the UK and Ireland Deliver organisation, sent a memo to staff on 23 November that The Reg has just seen. In it he said the company is looking for volunteers to jump before they are pushed.
"Within Deliver in the UKIIMEA* Region we are continuing the rolling programme of transforming our operating model and structure to better align and optimise to support our client base on the digital journey.
"To support this transformation it is with regret that we are informing you of the company's proposal to make a number of redundancies within Q3/ Q4 under a Workforce Reduction Programme," Hands wrote.
The firm's fiscal year runs from 1 April, meaning this round of layoffs will happen between 31 December and the end of March.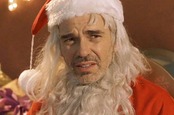 Death, taxes, DXC job cuts: Three of life's sure bets
READ MORE
DXC "hopes" to find its fill of people willing to leave with a redundancy cheque, though it cautioned "we may need to move to compulsory redundancy if this cannot be achieved".
Applications for voluntary redundancy started a week ago and close on Monday, 3 December. Those who wish to remain a DXC employee will have the entire festive break to chew over the latest round of layoffs while the chestnuts are roasting on the open fire.
"If you are selected for redundancy, we will consult with you fully before any decisions are made about your role. We anticipate individual consultations need to commence by 14th January 2019," added Hands.
DXC has surfed so many redundancy waves now that readers may wonder why The Reg continues to cover them. DXC job cuts are as unsurprising as Windows 10 screwups or tech vendors not paying their fair dues in tax. But without wanting to sound overly worthy, we think it is right to highlight actions being taken by the company even if they are repetitive.
The outsourcing giant, born from the merger between HPE Enterprise Services and CSC, is still finding its place in a tech industry that is shifting toward clouds. And with fewer big deals being signed off, DXC's strategy seems to be to cut costs faster than its revenues decline. This has obvious limitations.
The personnel changes aren't confined to the Brit operation: as exclusively revealed by us last month, DXC Americas parted with its leader and chief finance bod during this quarter. ®
* UKIIMEA = UK, Ireland, India, Middle East and Africa. Where's Europe? Hived off into North, Central & Eastern Europe