NHS supplier that holds 40 million UK patient records: AWS is our new cloud-based platform
EMIS upgrade will punt GP system into the fluffy stuff
---
One of the NHS's major suppliers is upgrading its GP records system and moving millions of patient data to Amazon's cloud.
EMIS Group is one of four principal suppliers to the NHS. Its health suite is used by 10,000 organisations and holds more than 40 million records.
The firm today announced that it is upgrading its flagship health product EMIS Web – used by 56 per cent of GPs in England and Wales – and replacing it with a cloud-based solution, EMIS-X. A spokesperson confirmed that the cloud platform migrated to will be Amazon Web Services.
Shifting patient records to the cloud requires approval from NHS Digital, so there isn't a timeline yet, but EMIS was keen to emphasise that when it does happen the move will be a gradual one.
A spokeswoman said the transfer would be module by module, not a whole system switchover, which El Reg presumes is meant to reassure folk there won't be an IT disaster involving the billions of health-related documents held by EMIS.
The firm also bigged-up the new product's safety credentials – although didn't offer much in the way of specifics, other than that there would be "strong encryption of sensitive data" and "unprecedented levels of protection".
The aim of EMIS-X, the firm said, is to improve data sharing within the health service, as well as meeting interoperability standards required by NHS Digital.
"Clinicians working in any location with any third-party technology will be able to view and share vital patient information safely and ethically," the firm said.
"They will be able to see a consolidated view of key medical information across healthcare organisations using EMIS-X, partner products, other NHS systems and patients themselves, giving unique insight into patients' medical history."
The firm claimed it would also help save time that is currently wasted on accessing records in disparate and unconnected systems.
EMIS Group CEO Andy Thorburn said EMIS-X had been designed as a portfolio of foundation services on top of which the firm and its partners can develop clinical applications.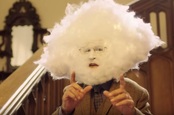 NHS OKs offshoring patient data to cloud providers stateside
READ MORE
"This will also allow new solution providers with interesting technologies such as artificial intelligence to overcome the traditional barriers to market entry, leveraging the interoperability at the heart of our new architecture," he said.
Recent years have seen major shifts in NHS policies towards use of the cloud for patient records. Microsoft and Amazon gained traction in the public sector as they opened or rented space in UK-based data centres and offered users private connections.
This was cemented at the start of 2018, with NHS Digital publishing official guidance on cloud services that even approved the use of US data centres, in a bid to encourage them to make the leap to cost-saving cloud services.
And in October, Matt Hancock reiterated this desire for the public cloud, which he said would allow the NHS to benefit from the resilience of tech giants's kit, while noting there would need to be shifts in culture and governance to help organisations make the move.
Hancock has also talked up his hopes that the NHS will embrace emerging technology, and EMIS Group's latest release also throws a few of these buzzwords into its suite, such as GP video consultations and health analytics.
EMIS also outlined tests for what it calls "intelligent consulting". This would bake in voice recognition and AI so applications can listen in to patient-doctor conversations and bring up medical codes or relevant data to save the doc having to spend time in the appointment searching for it themselves. That, at least, in the aim.
The release from EMIS comes as the NHS is planning a £450m overhaul of the outdated contractural framework used to supply IT systems and services to GP practices with a new, modular IT framework.
Part of the aim is to encourage new businesses into the market, which is currently dominated by four suppliers – TPP SystmOne, EMIS Web, INPS Vision and Microtest Evolution – and offer care providers greater choice. ®