Google internal revolt grows as search-engine Spartacuses prepare strike over China
Strike fund hits $200K as engineers prepare for action
Internal employee revolt at Google over its secretive plans to rollout a censored search engine in China continues to grow, with one employee publicly building a strike fund to support those opposed to the plan.
Earlier this week, internal dissent to the DragonFly project – which would allow Chinese authorities to both censor search results and track search requests back to individual users – burst out publicly in an open letter.
That letter, initially signed by just 10 employees, quick grew and currently has 649 employees. As media attention has turned to the secretive project, more worrying details have emerged that have stirred greater opposition.
According to one report, the project lead - Google's head of operations in China, Scott Beaumont – attempted to bypass the normal security and privacy reviews for DragonFly and insisted on complete secrecy. Those working on the project were allegedly threatened with termination if they revealed its existence to others.
Beaumont may also have misrepresented the position of Google co-founder Sergey Brin who famously pulled Google out of China in 2010 in response to interference by the Chinese government. Employees working on DragonFly were told that Brin was supportive of the new effort, but the former CEO has said that the first he heard about the project was when it was exposed in August.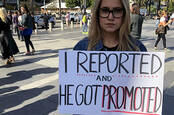 Google vows to take claims of sexual assault, harassment seriously, just like privacy
READ MORE
"This is an exploratory project and no decision has been made about whether we could or would launch. As we've explored the project, many privacy and security engineers have been consulted, as they always are," Google told The Register.
"For any product, final launch is contingent on a full, final privacy review but we've never gotten to that point in development. Privacy reviews at Google are non-negotiable and we never short circuit the process."
There are also questions over whether current Google CEO Sundar Pichai – who has supported the project and is thought to be a major driver of it – has been less-than-honest in his response to the saga.
When asked about DragonFly at a conference in San Francisco last month, Pinchai said: "It's very early, we don't know whether we would or could do this in China but we felt like it was important for us to explore."
But those working on the project tell a different story, and have outlined that they were pressured to have DragonFly ready to rollout in early 2019.
Strike!
Growing evidence that Google developed the project outside its normal project parameters in order to avoid internal resistance has led one employee to announce a strike fund to support employees that decide to walk out over the issue.
Engineer Liz Fong-Jones used her Twitter account to advocate for a strike if Google's management team is seen to be pressuring the company's security and privacy teams to sign off on DragonFly.
"If they aren't allowed to do their jobs, that is another signal that clearly indicates resigning on Feb 1 is the right move for me," she wrote before offering to match a $100,000 "potential strike or mass resignation funds."
She then updated her account as internal employees pledged money to such a fund: "$20k already pledged… $30k… $50k… $70.5k…" Within three hours, Fong-Jones said she had raised the $100,000.
It is not all opposition however. An internal memo supporting DragonFly as "well aligned with Google's mission" has reportedly been signed by several hundred employees.
"China has the largest number of Internet users of all countries in the world, and yet, most of Google's services are unavailable in China," it reads. "This situation heavily contradicts our mission, 'to organize the world's information and make it universally accessible and useful'."
Nevertheless, Google's management is under increasing pressure to draw a line over how much public dissent it will tolerate and how it treats employees that are publicly standing up to corporate decisions.
Break down
For years, Google's introspective – some would say, cult-like – corporate culture has enabled it to prevent internal disagreements from spilling out into public view. But in the past few months, internal unhappiness with the company's work with the Pentagon where it is developing AI algorithms to identify objects in videos taken by drones under Project Maven have burst out.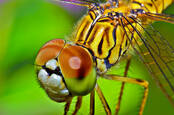 Angry Googlers demand bosses pull the wings off 'Dragonfly' censored Chinese search engine
READ MORE
And then last month, more than 20,000 Google employees walked out of their offices to protest at how several executives had been secretly paid off following allegations of sexual harassment. For a company that has always prided itself on internal openness, the management team's increasing secrecy has broken what employees felt was an unwritten rule: honest criticism kept in-house.
The fact that senior Google employees kept details of controversial decisions quiet precisely because they feared internal backlash has undermined that whole approach and led to employees going public with their concerns.
The question now is: Does Google go the traditional corporate route of telling its employees to put up or shut up, and make it clear to those who wish to publicly complain that they are no longer welcome; or does it try to stick with its original corporate culture and start weeding out the senior executives who have brought their "non-Googley" approach into the monster corporation?
Since Google CEO Sundar Pinchai has seemingly been an advocate for secrecy and Google's moves into China, it may well end up being a battle at the top between Google's founders and its chief executive.
Either way, something has to give. Google has hit a fork in the road. ®