Lenovo superdishes not-so-superdosh for Superfish superloss: $40 waiting for you if you bought adware laptop
Class-action lawsuit payouts adds another $7.3m to bill for software slip-up
Lenovo will pay $7.3m to settle a class-action lawsuit stemming from its bone-headed decision to cram some of its laptops with Superfish adware.
The PC manufacturer struck a deal in a US district court in northern California that will allow customers who purchased an adware-laden laptop to claim a $40 payout (or a refund of expenses) for each machine they owned.
The settlement (PDF) ends the years-long case that stemmed from Lenovo's decision back in 2014 to partner with advertising shop Superfish to bundle its ad-displaying VisualDiscovery software with all new Lenovo laptops.
The VisualDiscovery adware would end up making its way onto around 800,000 laptops purchased by around 500,000 people in the US between September 2014 and January 18, 2015, when outcry over the crapware led Lenovo to end the promotion. The software nasty also knackered the computers' security by including cryptography certificates that could be exploited in man-in-the-middle eavesdropping attacks.
Shortly after, Lenovo came under fire from the FTC and Attorneys General in 32 US states for the stunt. The PC maker would eventually settle that case for $3.5m and agree to a 20-year program of annual audits and risk assessments.
That did not, however, put an end to the legal grumblings brought by a class of customers who alleged Lenovo had lied to punters, violated their privacy, and possibly violated the Computer Fraud and Abuse Act and US Wiretap Act.
Though the plaintiffs' attorneys had estimated they could be awarded as much as $35m in damages in a trial, they opted instead to take around a quarter of that sum in a settlement and avoid the long, costly process of a jury trial that may not have decided in their favor.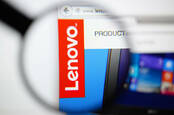 SuperFish cram scandal: Lenovo must now ask nicely before stuffing new PCs with crapware
READ MORE
The settlement was proposed in July, but only won the approval of the court this week.
Lenovo's payout will be added to the $1m Superfish already agreed to pay for its part in the case, giving an $8.3m for US buyers to draw from. The aggrieved laptop owners will be given the choice of a $40 one-time payment, or allowed to submit receipts for up to $750 in refunds for money spent on repairs and credit monitoring services as a result of the debacle.
"Exact payments to claimants will be calculated based upon the total number and amount of valid claims," the proposed settlement reads.
"If excess funds remain after the Claims Administrator processes all claims, those funds will be distributed equally to all claimants in a supplemental distribution."
The filing notes that the $8.3m will not be put towards attorney fees, which will be calculated separately. ®