Ex-Autonomy boss Mike Lynch, finance VP Stephen Chamberlain charged with fraud in US
American criminal prosecutors demand $815m from former CEO, throw book at the pair
Updated Former Autonomy CEO Michael Lynch and company beancounter Stephen Chamberlain have been formally charged with fraud in America, in what Lynch's lawyer has called a "travesty of justice."
In short, Lynch and Chamberlain are accused of inflating Autonomy's sales numbers to hit quarterly targets so as to pocket fat performance-linked bonuses, and masquerade the business as a lucrative operation, the kind a large US corporation might want to buy.
The charges, filed in California on Thursday by US prosecutors, add to the spaghetti-tangle of legal challenges that arose out of HP's ill-fated $11bn acquisition of Autonomy in 2011. About a year after the ink dried on that deal, HP complained it was misled over Autonomy's financial position and performance, and suffered an $8.8bn writedown as a result of the beleaguered acquisition. The air has been thick with lawsuits flying between each side ever since.
And then there are the criminal cases: in April this year, ex-Autonomy CFO Sushovan Hussain was found guilty of fraud in California after cooking the books to persuade HP to gobble up the Brit software biz for billions of dollars.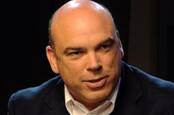 Mike Lynch's British court showdown v HPE pushed back to 2019
READ MORE
The latest criminal allegations note that Lynch was responsible, as CEO, for certifying Autonomy's accounts, and for the accuracy of statements made to shareholders and others about the company's "products, revenue and expenses, and its potential for growth." Chamberlain, as vice president of finance, was responsible for pulling together the company's accounts.
The indictment accuses Lynch and Chamberlain, both said to be UK residents, of engaging in a "scheme to defraud" buyers of Autonomy stock between January 2009 and October 2011.
It is alleged the pair, along with Hussain, lied about the true performance of the software biz, particularly its revenues, costs, and growth. They did this, according to the charge sheet, to hit their targets and thus guarantee their salaries, bonuses, and stock options, and to make Autonomy look attractive to purchasers – which it did, given that HP paid 11-figures for the company and its shares.
It's claimed the trio massaged the numbers by backdating deals so revenues were recorded in earlier quarters, booking sales wins prematurely, altering financial records, lying to Autonomy's auditors and regulators, claiming it was a high-margin software-only developer when it was secretly reselling hardware on the side, intimidating or paying hush money to anyone who complained about these alleged practices, and more.
There are a total 14 charges in the indictment, carrying a maximum 20 years in the clink, and each leveled at Lynch and Chamberlain.
The indictment also demands Lynch pay back $815m from the HP takeover, and $4m from Chamberlain. No trial date has been set, and no wrongdoing has been proven at this stage.
Lawyers for Lynch told the Financial Times the indictment was a "travesty of justice," since it brought to a criminal court a "business dispute" over the application of UK accounting standards abroad.
Said business dispute, in which HP is trying to extract $5bn from Lynch and Hussain, is being pursued in a British court, but won't be heard until 2019.
Updated to add at 10:09am
In a statement sent to The Reg, attorneys for Mike Lynch, Chris Morvillo of Clifford Chance and Reid Weingarten of Steptoe & Johnson, said:
"This indictment is a travesty of justice. Mike Lynch is a world-leading entrepreneur who started from nothing and spent his life building a multi-billion dollar technology business that solved critical problems for companies and governments all around the world. These stale allegations are meritless and we reject them emphatically.
"There was no conspiracy at Autonomy and no fraud against HP for the DoJ to take up. HP has a long history of failed acquisitions. Autonomy was merely the latest successful company it destroyed. HP has sought to blame Autonomy for its own crippling errors, and has falsely accused Mike Lynch to cover its own tracks.
"Mike Lynch will not be a scapegoat for their failures. He has done nothing wrong and will vigorously defend the charges against him." ®