Did your work printer produce a strange call to action this week, urging you to follow a tasteless twerp on YouTube, and then offer you a "bro fist" made up of punctuation marks?
Hopefully not because if it did someone in your IT department has really screwed up and failed to patch a two-year-old security hole. But thousands of confused workers did get the message and have been sharing it online.
"My work printer was hacked today! This message printed out on our cheques…" tweeted one. "Ok so basically a printer at a friend's workplace got hacked," posted another.
What's going on?
Well, someone hacked them. More specifically, used them without permission. And, if their claims are to be believed, it was by someone going by the name TheHackerGiraffe, who opened up a Twitter account yesterday to retweet images of their successful takeover of others' printers.
It seems to have been weirdly effective. People across the world have been complaining about the message printing unprompted. And HackerGiraffe has laid out exactly how they did it online.
"Right okay so I don't wanna paste the code right now, but basically I used a website called https://shodan.io and did a search for devices with port 9100 open. I downloaded that list," they tweeted.
We're told it was launched from a $5/month Google cloud server. The Giraffe added: "I used a tool I found called PRET (find it on github) which allowed me to connect to these printers, print my PDF, change the display to HACKED, and then quit… Wrapped everything in a script that loops through the list I downloaded off shodan, and TADA, a worldwide printer epidemic."
The success of the project appears to have caught them off guard, leading to Hacker Giraffe to insist that they did it to "raise awareness", but the truth is that they did it in order to attract the attention of the YouTuber at the center of the printout: online YouTube "personality" PewDiePie, real name Felix Arvid Ulf Kjellberg.
Why are local printers being hacked for this pic.twitter.com/fAnNTIp6ds

— madison. (@maddybenavente1) November 29, 2018
Down the rabbit hole we go
If you're not aware of PewDiePie: well done. He's right now YouTube's number-one streamer which means that he posts lots of videos in which he talks rapid fire at the camera while playing computer games, pulling stupid stunts, and generally being obnoxious about everything in the world.
So far, so millennial. But last year, Kjellberg ended up in hot water when he produced a series of extremely uncomfortable anti-Semitic videos that included Nazi imagery. In one, he paid two people through a freelancer website to open and hold up a sign that said "Death to all Jews."
He thought it was hilarious, and also acted horrified at the lengths some will go to online for a few bucks, the rest of the world wasn't very impressed, however.
But this is YouTube we're talking about, and so PewDiePie has continued to maintain the top spot on the site in terms of subscribers. Until, that is, T-Series came along. T-Series is a YouTube channel that posts Bollywood videos – a catchy combination of Indian beats and highly produced music videos.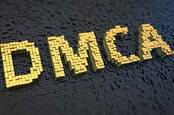 Developer swings DMCA sueball at foul-mouthed streamer PewDiePie
READ MORE
T-Series currently had 72.5 million followers on its channel and PewDiePie has 72.6 million. And so, of course, PewDiePie did what he does, and created a campaign about retaining the top spot with a focus on, you guessed it, boosting his own profile and followers.
And in a perfect reflection of YouTube content, PewDiePie launched his campaign against the highly produced and professional content on T-Series by posting his own rap video in which he prances about on a seafront, swears a lot and repeatedly references an internet meme that has already been forgotten. It is, in this vulture's opinion, absolute garbage. And it's been watched 41 million times so far.
Needless to say, some of PewDiePie's millions of followers have taken the task seriously and are flooding whatever and whoever they can in an effort to get them to subscribe to his YouTube channel, seemingly unaware that most of the world couldn't care less.
Hence the printouts.
Welcome to the future: where idiots hack your printers to urge you to follow other idiots online. Seriously though, close port 9100. ®
Similar topics