President Trump's White House has said China would be "open to approving the previously unapproved" deal for US chipmaker Qualcomm to acquire Dutch semiconductor maker NXP "should it again be presented" – but the firm reportedly said it "considers the matter closed".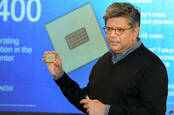 Qualcomm moved its Snapdragon designers to its ARM server chip. We peek at the results
READ MORE
The prospect of reviving the buy came after Trump spent time with Chinese President Xi Jinping in Argentina at the weekend.
Qualcomm first got serious about making it official with NXP Semiconductor back in October 2016. The latter is a co-inventor in near-field communication (NFC), holds multiple NFC patents, and owns the Mifare chip series as used in London's Oyster cards, the Netherlands' OV-chipkaarts, San Francisco's Clipper cards and countless others.
The proposed acquisition was initially approved by regulators in America.
Eighteen months later, in January of this year, the $47bn acquisition met with the approval of the European comms regulators – after the Snapdragon and Centriq chip designer made some concessions having to do with those standards-essential and NFC patents. The only hurdle was supposed to be China's MOFCOM.
The Chinese regulator's foot-dragging was seen by many as a casualty of the mop-haired American president's trade war with the Middle Kingdom – at that stage the rhetoric was heating up (although the regulator is notoriously slow in clearing deals – for example, the WD-HGST deal). The US imposed $50bn worth of tariffs on imports from China in June.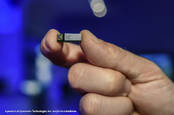 Psst, says Qualcomm... Kid, you wanna see what a 5G antenna looks like?
READ MORE
By late July, when Qualy announced results for its fiscal third quarter ended June 24 (PDF), things were coming to a head. Qualcomm CEO Steve Mollenkopf said in the earnings call the only thing that could save the deal would be if China climbed through the "political window" and said yes before the end of the week. Qualcomm waited in vain.
NXP was to keep $2bn in cash and securities after the termination of the engagement, Qualcomm said.
Not only did the logistics of the proposal force the US firm to call off that wedding, Qualy's once hot and heavy relationship with Apple was cooling off.
During that same earnings call in July, Qualcomm's chief financial officer George Davis said Cupertino would ditch Snapdragon's cellular modems from iPhones completely, and go steady with Intel's XMMs – despite Qualy flashing its not-inconsiderable mobile chops. Qualcomm has since focused its own efforts on Internet of Things and automotive – and of course, its Snapdragon SoCs dominate the Android device and smartwatch landscape. It has also started an AI fund and its new flagship chips will apparently include a dedicated neural processing unit.
Trump is reported to be meeting with Qualcomm's Mollenkopf this week - along with Microsoft's Satya Nadella, Oracle's Safra Catz and other tech bosses. Oh to be a fly on the wall. ®