Crystal balls up: Chip design shop XTAL must cough up $223m for pinching trade secrets
Jury hears biz pressured ASML staff to hand over blueprints
---
Silicon Valley semiconductor outfit XTAL has been ordered by a court to fork out $223m in damages for stealing trade secrets from rival ASML.
The biz was found guilty by a jury in Santa Clara County of pressuring ASML employees to hand over details of the Dutch company's source code, user manuals and image models.
XTAL was founded by two semiconductor veterans who had worked at Brion Technologies when it was acquired in 2007 by ASML and subsequently left and set up their own company. XTAL specializes in enhancing chip yields during manufacture, designing semiconductors, and similar consultation work.
ASML's American arm sued XTAL in 2016 alleging XTAL pushed its employees to steal trade secrets and secretly work for their rival. ASML became suspicious after it lost a contract with a key customer, and XTAL entered the market with its own lithography technology, developing it at an astonishing rate, according to the lawsuit.
A year after XTAL was created, two ASML employees left and joined the new company. ASML told the jury that XTAL had directed both employees to work for it in secret before they left, including carrying out technical work that was not approved by ASML and to help develop pricing and business strategies for the new technology.
Return to sender
The two employees were also accused of copying trade secrets from ASML/Brion onto external storage devices and failing to return them when they left their jobs to join XTAL. ASML said that information had been used to further XTAL's business.
Last month, the jury found that not only was XTAL guilty of stealing trade secrets but that it had acted maliciously. The jury also handed XTAL a $1.2m bill to cover the money ASML spent uncovering XTAL's actions, on top of the $223m damages judgment and lawyer fees.
The court ordered XTAL to hand over a range of computer equipment so it could be searched for ASML proprietary information. The result of that search turned up information on lithography technology that had been developed by Brion and bought by ASML, which in turn makes hundreds of millions of dollars in revenue from the technology, according to the lawsuit.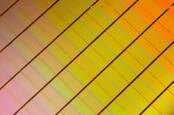 Zeiss, ASML hit back at Nikon in chip-printing patent row
READ MORE
ASML told The Register in a statement on Monday this week: "We are pleased that the jury held XTAL liable on all counts. ASML presented overwhelming evidence – including forensic analyses of the computers of XTAL employees, comparisons of XTAL's and ASML's source code, and admissions by XTAL witnesses – confirming that former ASML employees who left to work at XTAL had stolen ASML's proprietary and confidential information and used that information to help XTAL develop its computational lithography product.
"Though ASML regrets that the matter had to be resolved through a lawsuit, ASML feels fully vindicated. We will continue to vigorously protect and defend our intellectual property rights against anyone who infringes on those rights."
We have contacted XTAL and asked for comment and will update this article if it responds. ®