Companies relying on Cisco's Advanced Malware Protection (AMP) software will have to hold off on installing the latest edition of Windows 10.
The Redmond Zune-flinger says that the 1809 build of Windows 10, aka the Windows 10 October 2018 Update, will not be able to install on machines that run Cisco AMP for Endpoints. As a result, any Windows 10 system that is running AMP will have a block in place put on the upgrade.
Users can either uninstall AMP to get the new version of Windows, or they can wait until a fix for the bug is released.
According to Microsoft, the problem is not with AMP itself, but rather the tools Cisco used to build it. Microsoft says that the Morphisec SDK, part of the Morphisec Protector platform that AMP is based on, is the source of the Windows conflict.
"Microsoft and Morphisec have identified an issue on devices that have installed Morphisec Protector or another application that uses the Morphisec Software Development Kit (SDK) including: Cisco AMP for Endpoints," Microsoft explained.
"These applications may impact customers' ability to save Microsoft Office documents."
The companies did not say when a fix for the issue might be arriving.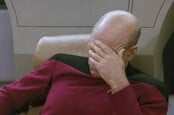 If at first or second you don't succeed, you may be Microsoft: Hold off installing re-released Windows Oct Update
READ MORE
Chalk this up as yet another high-profile problem for the Windows 10 1809 build. First unleashed in early October, the build was immediately beset by compatibility issues that included problems with Intel CPUs and an unfortunate tendency to randomly delete files from user PCs.
The issues would eventually force Microsoft to re-release the 1809 update in mid-November. Even that build, however, had a number of problems, including problems handling network drives and incompatibility with some antivirus tools.
Now, Microsoft is still trying to work out compatibility problems with the build some two months after its release. Not a good look for a product that was already being seen as a disastrous release at a time when Redmond is trying to pitch weary businesses on the idea of taking up Windows as a service. ®