The Lord Chief Justice (LCJ) of England and Wales thinks there is a place for articifial intelligence in the judicial process but isn't losing any sleep over the security of his job just yet.
Lord Burnett of Maldon, the top judge in England and Wales, gave a speech to the International Forum on Online Courts in which he mulled the idea that AI could "perform some, if not all" of the functions of him and his peers.
The judge spoke in the context of HM Courts and Tribunals service's cash-burning digitisation effort, the stated aim of which is to take paper-based processes that clerks from Charles Dickens' era would have recognised and make them fit for purpose in the modern age.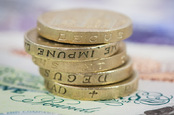 You're burning £1.2bn for what? UK spending watchdog gives digital court plans a kicking
READ MORE
Some in the legal world fear the real reason for the project has more to do with cutting costs than a desire for efficiency on its own merits, and have pointed to the dismal record to date of the court service's Common Platform Programme, which has been repeatedly chewed out by public sector spending watchdogs for being years overdue and millions over budget.
"We must ensure that digitisation does not compromise open justice, and the democratic accountability of our justice systems," said the Lord Chief Justice. "But there is no reason to suppose that technology, appropriately used, will not make justice more open than it is now."
Lord Burnett then addressed the thorny question of AI in the courtroom, cautiously welcoming it while reminding his audience that "we are in the foothills, rather than the uplands" of its development.
"There is every reason to suppose that it will develop to be useful in giving indicative decisions and maybe help facilitate early settlement" in civil court cases, he said, continuing: "There are those who suggest that AI, buttressed with careful safeguards, could perform some, if not all judicial functions. I have my doubts but would not discourage debate."
"Judicial functions" is a term that covers more than simply dispensing justice while wearing a funny wig. For example, in civil cases before the High Court in London, a procedural judge (called a master) will look at the early stages of a civil claim and help boil each side's grievances down into legally arguable nuggets for barristers to thrash out in front of a judge. In a criminal case, listing (picking where and when a case will take place) is a judicial function, though in recent years that has been increasingly hived off to Her Majesty's Courts and Tribunals Service administrators.
Lord Burnett's full speech can be read via the official judiciary website. ®
Bootnote
The LCJ also floated the idea of courts of the future being similar to "the dispute resolution system provided by eBay, which resolves 60 million disputes per year. It is quick, inexpensive and effective."
We presume the good judge hasn't seen many recent headlines relating to eBay's, uh, fraud protection procedures.