This article is more than 1 year old
UK's BT: It's not unusual to pull Huawei from our core mobile networks
It came with the package when we swallowed EE
BT and Huawei said today that reports the Chinese kit-maker's products would not be used on EE's 3G and 4G core mobile ops – and that it was out of the running for any bids for the 5G core – should surprise no one.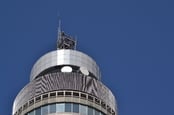 BT to splash £550m integrating EE. Firm shrugs: Cheap!
READ MORE
The UK's incumbent telco chalked up any inclusion of Huawei kit at the core to its purchase of EE two years ago, telling The Reg: "In 2016, following the acquisition of EE, we began a process to remove Huawei equipment from the core of our 3G and 4G networks, as part of network architecture principles in place since 2006. We're applying these same principles to our current RFP for 5G core infrastructure. As a result, Huawei have not been included in vendor selection for our 5G core."
It added: "Huawei remains an important equipment provider outside the core network, and a valued innovation partner."
BT told The Reg that EE's 3G and 4G network still use Huawei equipment in the Enhanced Packet Core (EPC). EE has been continuing its pre-planned rollout of 4G – which uses the Chinese firm's kit – subsequent to the acquisition. However, the plan is to rip and replace kit in that network over the next two years.
Such concerns are front of mind for many just two days after Alex Younger, head of the UK's foreign intelligence agency, MI6, told a crowd of students at St Andrews: "We need to decide the extent to which we are going to be comfortable with Chinese ownership of these technologies and these platforms in an environment where some of our allies have taken quite a definite position. It's not wholly straightforward."
Just days ago, New Zealand national security minister said local carrier Spark's use of the Chinese vendor's kit in its 5G rollout "poses risk", but said that didn't necessarily mean a ban, as Spark and Huawei could work together to allay the spooks' national security concerns.
BT Group bought EE, formerly known as Everything Everywhere, for £12.5bn in 2016. The deal cost the business £550m in integration expenses.
The Chinese firm has supplied crucial hardware to the UK's communications arteries for years. BT first began sourcing kit from Huawei in 2003, since which the Chinese kit-maker has been an equipment supplier for access network kit both on the incumbent telco's fixed and mobile networks.
In 2010, the British government, Huawei and telecom operators, including BT, established the Huawei Cyber Security Evaluation Centre (HCSEC) Oversight Board, based in Banbury. The facility is run by techies from Huawei and the NCSC. Prior to 2010, BT – with support from GCHQ – had undertaken its own security reviews of the equipment.
Also in the background is the UK's preparation for 5G, which is expected to lead to the deployment of faster and more ubiquitous mobile services. The Chinese firm's 5G kit is expected to be keenly priced.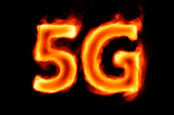 Mobile ops and Wi-Fi set to scrap for spectrum in the glorious 5G future
READ MORE
Huawei told The Reg it had "been working with BT for almost 15 years.
"Since the beginning of this partnership, BT has operated on a principle of different vendors for different network layers. This agreement remains in place today.
"Since it acquired EE in 2016, the BT Group has been actively bringing EE's legacy network architecture in line with this long-standing agreement. This is a normal and expected activity, which we understand and fully support."
Huawei has been active in testing 5G technology. Partnering with the incumbent telco, it went public on the completion of the first UK lab test of an end-to-end 5G network in 2017. ®