This article is more than 1 year old
Storage biz down, but Marvell Technology bullish for 2019
Cavium acquisition will pay off soon, says CEO Matt Murphy
In spite of weakness in the storage market, Marvell Technology is optimistic about the future, and has given itself a pass-mark for the acquisition of rival Cavium, which completed in July this year.
The company's revenue for the quarter was $851m. Other highlights of its earnings announcement included:
Gross profit of $383.6m.
Operating expenses of $404m.
Net loss of $54 mn, or $0.08 per share.
Both its storage and its networking product sets grew compared to Q3 2018. Storage rose from $315.3m to $406.8m (up 29 per cent), while networking went from $253m to over $398m (up 57.4 per cent), but year-on-year comparisons are, however, skewed by the Cavium deal.
CEO Matt Murphy said the company is pleased by the outcome of the Cavium acquisition, having depleted $23m of excess inventory held by Cavium customers. That part of the combined company returned to growths, to turn in just over $210m.
He also said the company had completed key milestones of the takeover process ahead of schedule, including "establishing common operating practices, converging our technologies, and integrating our product roadmaps."
"We're very pleased with the set of technologies that we got," he told the earnings call, because of Cavium's "diverse set of product lines and technologies."
With the acquisition out of the way, Murphy said, Marvell expects Cavium to deliver "renewed revenue growth" in Q4.
The acquisition came at a fortuitous time, due to the acceleration of 5G since the fall of 2017, when Marvell expected shipments would start taking off in 2021-2022.
"We hit Mobile World Congress in February, and everything changed," he added.
"We expect the deployment of 5G will accelerate our growth over the next several years as engagements with a growing list of Tier 1 customers continue to build momentum in this major infrastructure transition."
He said the 5G segment should perform well next year, with the company securing a win with a "major" 5G base station manufacturer, but declined to say who this was.
The headwinds in the storage business are likely to last a couple of quarters, he said, with ongoing PC CPU shortages, trade tensions, moderating cloud capital expenditure, and inventory increases among its customers all damping demand.
Not-so-little fluffy clouds
Murphy said he expected cloud storage demands to be the best future growth prospect.
"The way to think about our growth [in calendar 2019] … is to focus on the end markets, the end applications, which are agnostic to storage type.
"Enterprise and data centre storage will grow," Murphy said. "We've been less focused on the client-side, the PC-exposed segments."
The company's recently-sampled NVMe aggregators and accelerators, he said, "will contribute to additional growth in the DC and enterprise storage market."
In terms of its R&D investments, he said, Marvell made its pivot to the cloud two years ago: "That's where profitability is driven, that's where R&D is focused, that's where growth is coming from."
He also expected growth in the NVMe market, where Marvell has aggregator and accelerator products that couple with its controller business.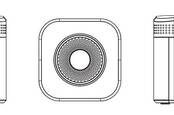 We've Amber heard a NASty rumour: Marvell man touts private cloud box
READ MORE
During the call, Murphy was also asked to comment on the RISC-V plans of its largest customer, Western Digital. Earlier today, the company revealed the results of a year of work on the architecture: the SweRV core, a networked cache coherency scheme, and a SweRV instruction set simulator.
Murphy pointed out that Marvell is also playing in the RISC-V market, as a member of the RISC-V Foundation, and he related WD's move to changes in the PC market.
"It makes senses" for vendors in that space to create their own solutions, he said, referring back to Mavell's focus on cloud customers for its storage products.
Wi-Fi sales declined, and will bottom out in the next quarter, but will turn to growth with the rollout of Wi-Fi 6 (802.11ax), Murphy said.
He didn't break out numbers for Marvell's ARM server CPU business, but said it continued to make progress with "several cloud and high performance computing customers" evaluating its products. That will continue through the next few quarters, he said. ®