This article is more than 1 year old
After all that! Ofcom proposes BT as only broadband universal services provider for whole of UK (except Hull)
Just 8 telcos applied, most didn't meet critera
BT will likely remain the sole broadband universal service provider for most of the UK because smaller ISPs didn't meet Ofcom's qualification criteria and Hyperoptic pulled out of the running.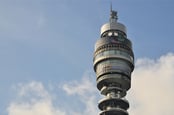 Universal Service Oh... forget the Obligation. BT offers to stump up £600m for 10Mbps
READ MORE
The British government brought in Universal Service Obligation (USO) legislation in March that means eligible homes and businesses have the legal right to demand a minimum broadband download speed of 10Mbps by 2020.
And in June, the UK's comms watchdog, Ofcom, asked for telcos to apply to become universal service providers – but only if they could: finance delivery of services; cover over 5,000 eligible premises in each designated local authority; and if their tech matched the technical specification.
Ofcom said today it received a total of eight expressions of interest from telco outfits wanting to supply broadband under the USO.
"BT, KCOM and Hyperoptic satisfied all three criteria. Hyperoptic subsequently withdrew its interest in being a universal service provider. The other companies – Airband, Bentley Walker, Broadway Partners, Quickline and Viasat – did not satisfy all three criteria."
As such, BT will continue to service the UK excluding the Hull area, which will remain under KCOM, Ofcom proposed.
The consultation period does not close until 13 February 2019 and other telcos have some months to make an application. Confirmation of Ofcom's line-up of "designated providers and their obligations" is due to be published by early summer next year. ®