This article is more than 1 year old
Funnily enough, China fuming, senator cheering after Huawei CFO cuffed by Canadian cops at Uncle Sam's request
Beijing demands US 'correct' Meng detainment pronto
The arrest of Huawei CFO Meng Wanzhou earlier this week is sending shockwaves through both the US and China.
Meng, who was collared by Canadian authorities at Vancouver airport at the request of American prosecutors, is now facing extradition to the US, where she will, it is believed, face allegations she broke sanctions on selling equipment to Iran. It is claimed payments were also carefully routed via the global banking system to evade the trade embargo.
In a statement to The Register, Huawei denied violating America's sanctions on Iran, and vowed to fight any charges against their chief financial officer.
"Recently, our corporate CFO, Ms. Meng Wanzhou, was provisionally detained by the Canadian Authorities on behalf of the United States of America, which seeks the extradition of Ms. Meng Wanzhou to face unspecified charges in the Eastern District of New York, when she was transferring flights in Canada," the statement reads.
"The company has been provided very little information regarding the charges and is not aware of any wrongdoing by Ms. Meng. The company believes the Canadian and US legal systems will ultimately reach a just conclusion. Huawei complies with all applicable laws and regulations where it operates, including applicable export control and sanction laws and regulations of the UN, US and EU."
The arrest drew an immediate and severe reaction from China, which demanded Meng, daughter of Huawei founder Ren Zhengfei, be released immediately.
"At the request of the US side, the Canadian side arrested a Chinese citizen not violating any American or Canadian law. The Chinese side firmly opposes and strongly protests over such kind of actions which seriously harmed the human rights of the victim," the Middle Kingdom's officials said in a statement via their Canadian embassy.
"The Chinese side has lodged stern representations with the US and Canadian side, and urged them to immediately correct the wrongdoing and restore the personal freedom of Ms. Meng Wanzhou."
Not a coincidence
According to US officials, however, the arrest of Meng had been planned for some time, and was something of an open secret in the Trump administration.
National security advisor and mustache aficionado John Bolton told NPR that not only did they know Meng was going to be cuffed by Canadian authorities, but he and President Trump were actually dining with Chinese President Xi Jinping when the arrest occurred on December 1.
News: @AmbJohnBolton tells @NPR of the arrest of a Chinese tech exec: "I knew in advance. That is something we get from the Justice Department." This means Bolton knew, at least in general terms, of the pending action as he joined Trump and Xi for dinner at G20. @MorningEdition

— Steve Inskeep (@NPRinskeep) December 6, 2018
Meanwhile, the Canadian Prime Minister Justin Trudeau declined to give more details on the swoop, in light of Meng's bail hearing on Friday, other than to say there was no political involvement. Canuck officials were asked by the Americans to detain the CFO just a few days before she was ultimately nabbed in Vancouver.
The US State Department has for months classified China as an "increased caution" risk for American travelers, particularly businesspeople.
"Business disputes, court orders to pay a settlement, or government investigations into both criminal and civil issues may result in an exit ban which will prohibit your departure from China until the issue is resolved. Even individuals and their family members who are not directly involved, or even aware of these proceedings, can be subject to an exit ban," a State Department spokesperson told The Register.
"Additionally, some local businesspeople who feel that they have been wronged by a foreign business partner may hire 'debt collectors' to harass, intimidate, and sometimes physically detain foreign business partners or family members in hopes of collecting the debt."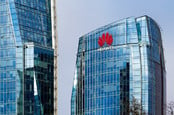 Huawei CFO poutine cuffs by Canadian cops after allegedly busting sanctions on Iran
READ MORE
Meanwhile, news of the arrest has sparked fears on Wall Street that the trade war between the US and China could escalate.
As of mid-day Thursday, the Dow was down 442 points, and while Huawei isn't publicly listed, fellow Chinese telecoms giant ZTE was down 6.4 per cent, Taiwan-based HTC was down 8.4 per cent, and Apple and Samsung were both down 2 per cent. Bear in mind tech stocks in general have been taking a battering over the past few months, though.
Some in the US, however, are celebrating the move and looking forward to Meng's possible trial. One of those people is Senator Ben Sasse (R-NE), who said the US "can't sit on the sidelines" while China undermines national security with its actions.
"Sometimes Chinese aggression is explicitly state-sponsored and sometimes it's laundered through many of Beijing's so-called 'private' sector entities that are in bed with Xi's communist party," Sasse said.
"Americans are grateful that our Canadian partners have arrested the Chief Financial Officer of a giant Chinese telecom company for breaking U.S. sanctions against Iran." ®