This article is more than 1 year old
It's official. Microsoft pushes Google over the Edge, shifts browser to Chromium engine
Cutting Edge technology, literally
Microsoft on Thursday said it intends to use the open-source Chromium browser engine in the desktop version of its Edge browser, promising the two per cent of global internet users who favor Edge an improved web experience.
Joe Belfiore, corporate veep of Windows, announced the plan, which was reported earlier this week. "Ultimately, we want to make the web experience better for many different audiences," he said.
One of those audiences may be macOS users, who despite not clamoring for Edge should have access to Microsoft's browser at some point: Belfiore said the company expects to bring Edge to other platforms like macOS.
Web developers have the most to gain. They can expect fewer incompatibility issues, which continue to bedevil the web ecosystem. As can be seen from caniuse.com, a website that shows which features are available in which browsers, there's still a lot of fragmentation and quirky browser behavior.
As the same time, the emerging Chromium monoculture could have a downside. Vulnerabilities in the open source project may affect a broader set of browsers and innovations developed for Safari and Firefox may not be adopted elsewhere. Chromium is the foundation of Google Chrome, though the open source project is distinct from the company-owned browser.
In a slightly cheeky tweet Sean Lyndersay, principal lead program manager for Microsoft Edge, pointed out that his team needs new developers for the browser.
I feel like this may be an appropriate time to mention: We're hiring. :) https://t.co/nq0y10jRgF

— Sean Lyndersay (@SeanOnTwt) December 6, 2018
Open up
The new Edge won't be a Universal Windows Platform app in order to make it usable outside of Windows 10, which accounts for about half of all Windows installations. Instead, it will be build in accordance with the Win32 API, for compatibility with Windows 7 and 8 as well as 10. A preview release is planned for early 2019.
Microsoft's decision to change browser engines in mid-flight demonstrates the difficulty of matching the pace of active open source projects. Once Edge shifts to a Chromium foundation, the company intends to deliver browser updates for all Windows versions "on a more frequent cadence."
Students of web history may recall Mozilla in 2011 did something similar, shifting to a shorter release cycle for Firefox in response to Google's rapid-fire Chrome updates.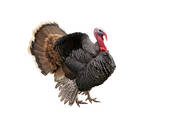 It's November 2018, and Microsoft's super-secure Edge browser can be pwned eight different ways by a web page
READ MORE
Microsoft's decision to shift Edge to Chromium is less surprising in light of Edge for Android and iOS, which run on the Blink rendering engine from Chromium and WebKit (the basis of Apple's Safari browser) respectively.
The Register asked Microsoft what this shift means for ChakraCore, its Edge JavaScript engine which the company has been trying to integrate with Node.js via its Node-ChakraCore project as an alternative to Google's V8 JavaScript engine. A company spokesperson declined to respond.
Microsoft has outlined its intended plan of action in a GitHub post. In the near term, the company said it intends to finish porting the Chromium codebase to support ARM-64, to improve accessibility in Chromium via Microsoft assistive technology, to add support for modern input mechanisms like touch controls, and to contribute to ongoing security hardening.
"This is a big step for Microsoft, for the Microsoft Edge team, and we recognize it will be a big step for the Chromium project as well," the company says. "We are enthusiastic about the benefit we believe this will bring to the larger web community." ®