Identity stolen because of the Marriott breach? Come and claim your new passport
It's the least they could do. Really. The bare minimum
---
Hotel-chain turned data faucet Marriott says it will help some customers cover the cost of replacing stolen documents.
The company on Friday confirmed to The Register that customers who fall victim to fraud as a result of forged passports will be eligible to claim a replacement passport at Marriott's expense.
"As it relates to passports and potential fraud, we are setting up a process to work with our guests who believe that they have experienced fraud as a result of their passports being involved in this incident," a spokesperson told El Reg.
"If, through that process, we determine that fraud has taken place, then the company will reimburse guests for the costs associated with getting a new passport."
This after last week's revelation that half a billion customer records collected over four years of hotel bookings had fallen into the hands of criminals who managed to get into Marriott's Starwood reservation system.
In addition to encrypted card details, the attackers were able to access customers' name, mailing address, phone number, email address, passport number, Starwood account number, date of birth, and gender.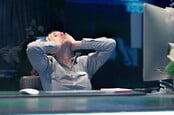 Marriott's Starwood hotels mega-hack: Half a BILLION guests' deets exposed over 4 years
READ MORE
The attackers also would have been able to look at information on when customers stayed with the hotels, though that info would have been of far less value.
Earlier this week, Senator Charles Schumer (D-NY) called on the company to cover the costs of new passports for the customers who have fallen victim to fraudulent activity as a result of the data theft.
"A new passport costs $110. Marriott must personally notify customers at greatest risk," Schumer Tweeted.
"And Marriott should pay the costs of a new passport for victims who request it."
Despite the calls for Marriott to cover costs in case of fraud, actually cloning a US passport would require much more than a passport number, as the US State Department recently noted. ®