This article is more than 1 year old
For fax sake: NHS to be banned from buying archaic copy-flingers
Trusts to be subjected to quarterly searches for contraband machines
NHS trusts have just 20 days to buy in fax machines – because from January 2019 they will be banned from purchasing the outdated devices.
Fax machines are technology non grata in the NHS after a Freedom of Information request by the Royal College of Surgeons revealed some 8,000 still creaking away in hospital trusts across the UK. There are many thousands more across other parts of the health service, such as GP practices.
Health minister Matt Hancock made it clear he wanted to see off the legacy copy-flingers almost as soon as he had got his foot through the door of the department – and now he is following through on that threat.
Use of the devices will be phased out by 31 March 2020, the department said, emphasising demands of NHS bodies to use "modern communication methods" such as secure email, from April that year.
The logic is clear – most other organisations stopped relying on fax machines back at the start of the century, and the NHS needs to catch up if it wants to be seen as digitally capable.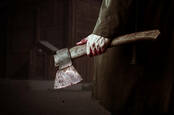 Leeds hospital launches campaign to 'axe the fax'
READ MORE
"We've got to get the basics right, like having computers that work and getting rid of the archaic fax machines still used across the NHS when everywhere else got rid of them years ago," said Hancock.
"Email is much more secure and miles more effective than fax machines. The NHS can be the best in the world – and we can start with getting rid of fax machines."
However, the problem is that vast swatches of the NHS and the organisations it interacts with are still heavily reliant on paper and faxes happen to be a handy way of sending scraps of paper from place to place.
"Pharmacies and nursing homes won't necessarily have access to the NHS email system," Helen Stokes-Lampard, chair of the Royal College of General Practitioners (RCGP) said on the Today programme this morning.
For instance, she said, they will require signed directions or prescriptions – something easily achieved "in the real world" by taking a photo on your phone and sending it via SMS.
"However, that's not something [these organisations] are set up to receive, and to go into the systems they've got. What they need is something they can print and physically stick in their paper records, in a nursing home, to prove that they spoke to the GP who said this is the right thing to do."
And, since NHS organisations will be audited ever quarter until they are "fax free", this means it is crucial that every part of the NHS and the organisations it works with becomes digital before the full fax ban.
The government has claimed the NHS will be paperless by 2020, though in 2016 the doctor commissioned to review the state of NHS IT, Bob Wachter, had said this target "should be discarded as unrealistic".
His review added: "Our Advisory Group was very concerned that an aggressive push to digitise the entire secondary care sector by 2020 was more likely to fail than succeed."
The Register asked the Department for Health and Social Care what support would be given to organisations that rely on paper-based systems, given faxes are currently an affordable, interoperable system, and if the expectation was still that the NHS would be paperless by 2020. We were pointed to the health secretary's statement about email being more secure and effective than faxes.
However, it's worth noting that just last week, up to 1.2 million staffers were locked out of their NHSmail accounts after Accenture reportedly botched a data centre upgrade.
Stokes-Lampard at RCGP raised similar concerns about the resilience of the IT systems the NHS is racing to introduce.
"What's shocking is how often digital innovations fall over," she said. "It doesn't mean we shouldn't do it, but what it does mean is we have to be realistic about with the time scales for this."
The government is aiming to boost the NHS's IT capabilities, but funding is spread between fixing or updating old kit and testing out new technologies like AI.
When asked to confirm the budget for Hancock's proposed overhaul of NHS IT, DHSC pointed to an initial £1.3bn announced in 2016 for paperless NHS – part of a broader £4.2bn investment in NHS IT – along with an additional £700m announced this summer.
However, the 2016 Wachter review said that the £4.2bn was "not enough" for making the NHS fully digital, and called for a second tranche of funding at a similar level to be doled out in 2020. ®