Local health boards in New Zealand have been forced to write down losses running into the millions of Kiwi dollars as a result of a troubled Oracle implementation.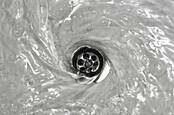 Hundred-million Kiwi Oracle project on hold after Deloitte review
READ MORE
The government of the island country put the National Oracle Solution – designed to replace financial and supply chain systems used by the District Health Boards – on hold after a damning report from its auditor general this summer.
The aim is to allow the different boards to see what their peers spend on goods and services, and increase their bulk buying power.
The National Oracle Solution is funded by the 20 district health boards in the country, and facilitated by New Zealand Health Partnerships Limited (NZHPL), which is jointly owned by the boards.
But with the project – which has already cost about NZ$100m (£51m, $65.4m) – still on an indefinite pause, the boards are reporting having to impair their investment in the system.
For instance, the Nelson Marlborough District Health Board reported that it would have an impairment loss this year of NZ$2.255m.
The annual report (PDF) said that the board "has determined that the full value should be impaired in the 30 June 2018 financial statements", adding that this impairment was not expected when it drew up its budgets.
According to NZ outlet Reseller News, other boards have recognised partial impairments that are in line with the accounting done by NZHPL.
These include Counties Manukau, an area in Auckland, which recognised an impairment of $488,000 on capabilities that might not be delivered. Taranaki and Whanganui boards are reported to have listed $224,000 and $83,000 impairments, respectively.
Northland board reported a $190,000 impairment on the National Oracle Solution, which it said was related to its share of change management and supply chain components of the system. It also reported a further $165,000 impairment to its share of the National Technology Solution, which is the platform the National Oracle Solution will operate on.
NZHPL, meanwhile, reported a $5.8m partial impairment of the National Oracle Solution programme following a change in the targeted operating model. This was the primary reason, it said, for a $4.7m deficit for the 2017-18 financial year.
In its annual report (PDF), the body noted that the solution had in June been rolled out in four areas: Bay of Plenty, Canterbury, Waikato and West Coast. The planned implementation for these first wave had been missed in the previous year.
However, the programme was then put on an indefinite pause, and a new business case is being developed before it can go ahead.
"Developing the revised business case will be a critical, early priority for 2018/19," it said, but added that it was "confident that the NOS programme will be supported and completed". ®