An employment tribunal has found that now defunct tech reseller Misco breached Collective Redundancy rules by failing to consult with staff when it laid them off in 2017 before entering administration.
In redundancy situations where 100 or more people are affected, employers or an insolvency practitioner has a statutory duty to collectively inform and consult with reps for at least 45 days before any dismissal takes place.
As The Reg exclusively revealed in October 2017, Misco owners tried and failed to raise funds to rescue the business but ran out of cash and ceased trading, laying off 300 workers without a day's consultation. Around 30 staff were kept on during the administration.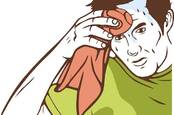 Future of Misco UK hangs in the balance – sources
READ MORE
A group of 73 ex-staffers from the Wellingborough office took their case to the tribunal in Cambridge this October and the judgement was handed down on 5 December – with Judge Foxwell issuing a protective award.
The judgement stated that Misco had "failed to comply with the requirement of section 188 of the Trade Union and Labour Relations Act 1992. The claim for a protective award succeeds."
It added that Misco must "pay remuneration for the protected period which begins on 19 October 2017 and is for a period of 90 days".
Sadly, Misco is but a busted flush and so it will be the taxpayer that forks out the protective award: a maximum of 90 days gross pay, capped at £508 per week.
Nuala Toner, MD at Nualaw, who represented the Misco employees, told us: "I was delighted to receive the judgement, awarding the maximum compensation payable, from Employment Judge Foxall, who found that Misco UK Ltd has failed in its duty to undertake consultation prior to making many of the workforce redundant.
"The award provides some recompense to the 73 claimants represented by Nualaw who were suddenly dismissed without warning following the administration of the company," she added.
According to a Companies House filing for Misco UK Ltd in May, unsecured creditors collectively owed £21.8m are likely to see a total return of just £600,000. Misco administrator, FRP Advisory, was expected to receive up to £1.1m. ®