This article is more than 1 year old
Salesforce has named a chief ethics officer and yes, the job description is appropriately woolly
What's she going to do? 'Engage' with people
Mega-bucks CRM titan Salesforce has appointed a loftily titled "chief ethical and humane use officer" to counteract the problems of being a tech giant in 2019.
The firm has been putting the hard sell on its ethical credentials of late, confirming plans for an office for ethical and humane tech in the summer.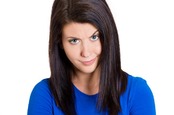 Let's get ethical, says Salesforce as revenues rocket 27% – thanks in part to US Border Patrol
READ MORE
That was just about the same time as it reported a 27 per cent boost in revenues while coming under intense pressure about taking cash from US agencies that were enforcing controversial immigration policies. Which we're sure is a coincidence.
Nonetheless, founder and co-CEO Marc Benioff pitched it as a totally novel idea, saying that Salesforce "had determined" that the entire industry needed to address the ethical and humane use of tech.
It has now named Paula Goldman as the head of this office, with the rather bizarre-sounding title of chief ethical and humane use officer.
Goldman came from the Omidyar Network, a socially minded investment firm set up by eBay founder Pierre Omidyar, where she was veep for the tech and society solutions lab.
Omidyar is also one of the seven backers in Facebook's research programme into the effect of social media on society – an initiative that was also greeted with a fair share of scepticism.
In her obligatory canned statement, Goldman said she had long "admired Salesforce as a leader in ethical business" and was "excited" to join the team.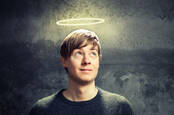 SAP claims to be first Euro biz to get seriously ethical about AI code
READ MORE
She has a PhD from Harvard, where her dissertation was on the way unorthodox ideas become mainstream, and has won various awards for Imagining Ourselves, an exhibition that aimed to inspire young women the International Museum of Women.
The blurb about the office on Salesforce's website says it will "merge law, policy, and ethics to develop and implement a strategic framework for the ethical and humane use of technology across Salesforce".
Its approach is described as having three elements: "engaging stakeholders", "engaging experts" and "generating insights" from its own research, such as surveys and data on emerging trends.
All of which makes the office sound a bit like a talking shop, especially when paired with fluffy and vague statements like this, of its stakeholder engagement: "We may not always agree, but we are committed to a transparent process guided by our core values and guiding principles."
Presumably, Goldman's job when she starts in January next year will be to put some more concrete plans in place.
Of course, Salesforce is far from the only organisation trying to board the ethics bandwagon. In September, SAP created an ethics panel for its use of artificial intelligence, although none of its expert board had a background in the field. ®