This article is more than 1 year old
Thanks to UK peers, coming to a laptop near you in 2019: Age checks for online smut
Pr0n to be gated despite misgivings, says UK.gov minister
Age checks for online porn are expected to come into force around Easter 2019, as peers yesterday signed off on the final regulations and guidance despite acknowledging they will not be wholly efficient.
The roll-out of the controversial rules is about a year later than the government had hoped, as it had to give the regulator, the British Board of Film Classification, time to draw up and consult on its guidance.
That guidance was finally published in October and approved by the House of Lords in a two-hour debate last night.
However, the general consensus among peers was that the regulations won't fully solve the problem they aim to address – children stumbling across porn online – while warning of negative effects.
"What we have before us will not achieve what the government intend, and may actually have unintended consequences and run the risk of stalling other, better alternatives, which I think we may have to consider in due course," said Labour peer Lord Stevenson of Balmacara.
Summarising the various issues with the regulations, all of which were raised by at least one other person during the debate, Lord Stevenson said:
These regulations are not future proof; they are not comprehensive; they do not catch social media; they do not deal with overseas providers; they will not deal with non-photographic images and other more elaborate ways in which pornography is now being purveyed; and they do not bind together the companies involved to try to find a solution.
"We should not delude ourselves that these measures are going to be wholly effective in preventing children viewing online pornography or that they will adequately protect the privacy of adults seeking to access legal material on commercial porn websites," said Lord Paddick.
"We should be careful that we do not lull ourselves into a false sense of security just by passing these measures."
He questioned whether the same could not have been achieved with "adult only" warnings that wouldn't have any privacy risks alongside better sex and relationship education that included explaining what to do when they inevitably – regardless of the age checks – encounter porn online. *
Social media is a 'potentially significant loophole'
Ostensibly, the reason for introducing the checks is to stop kids accessing porn that many believe is damaging or creates unrealistic views of sex and relationships.
But throughout the process, critics have warned of societal risks and technical difficulties. These range from privacy and security concerns associated with tracking people's kinks, to fears it will hit independent providers that may offer more realistic vids harder than mainstream porn kingpins.
[Which websites meet the one-third smut criteria] will be measured by assessing the number of pieces of content rather than the length of individual videos...
Moreover, there are still plenty of ways children could access porn – whether via a VPN or by going on social media. The latter point is a major bug-bear for peers, which Lib Dem Lord Clement-Jones said was a "potentially significant loophole in the regime".
Lord Paddick, though, pointed out that asking UK ISPs to block sites like Twitter "is not a runner in the real world", and that since they are free to use, asking payment service providers to take action – as they are required to for porn sites – wouldn't work either.
Government minister Lord Ashton of Hyde said that the issue would be monitored – the rules will be reviewed 12-18 months after they come into force – and would be addressed more broadly in the white paper on online harms due soon.
In October, the rules on which sites would be covered were tweaked, so that it will only apply to those where porn makes up a third or more of the material available (unless a site with less is marketed as a smut seller). But the peers also poked holes in this.
Speakers described the number as "odd" and claimed it would leave the rules open to abuse. In response, Lord Ashton acknowledged it was an arbitrary figure, but said it had been reached by consensus.
"It will be measured by assessing the number of pieces of content rather than the length of individual videos. It will include all pornographic images, videos and individual bits of content," he said.
'Immediate takedowns would not be proportionate'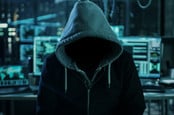 El Reg deep dive: Everything you need to know about UK.gov's pr0n block
READ MORE
Others asked about the BBFC's capabilities as regulator, including the fact it will also handle appeals, whether it was properly resourced, and why it hadn't been given the power to hand out fines immediately.
Instead, it will work with the sites to encourage compliance rather than dishing out penalties – the Earl of Erroll said sites would take advantage of a "slow" enforcement process, and called for them to be blocked "immediately" once the legislation comes into force.
Lord Ashton said the issue of fines would be assessed in the review, and added there were no plans to block sites on day one "because a proportionate approach that gets people on side without needing to do so is preferable".
Peers also expressed disappointment that a certification scheme – likely to be assessed by a big auditing firm – proposed to address concerns about data protection and privacy will be voluntary and non-statutory.
"We expect the vast majority of AV services to seek accreditation," Lord Ashton said. "Furthermore, the BBFC will inform the [Information Commissioner's Office] of any non-certified age-verification solutions it finds, and the ICO will be able to take a look at them. Even if they do not want to apply for voluntary certification, the ICO will make sure they are subject to the full rigours of the GDPR."
The government has said that it will give industry and the public a minimum of three months to prepare before enforcing the regulations, which Lord Ashton said meant they would go live "around Easter" 2019. ®
* On the topic of education, the Earl of Erroll also came up with the novel proposal that the government could perhaps require a pop-up on the front page of porn sites "about understanding the beginning of a relationship and how you can get excited and go forward without going to the harder aspects which involve penetrative sex".