Small American town rejects Comcast – while ISP reps take issue with your El Reg vultures
And the FCC and AT&T claim everything is hunky dory
Just how much do you hate Comcast? Enough to spend $1m of your own money to escape its clutches?
That was the question facing the small town of Charlemont, Massachusetts, which boasts just 1,300 residents and which, back in 2015, decided it wanted to install its own municipal broadband fiber network.
Fast forward three years and lots of research and financial modeling, and the townsfolk were given a choice: take an offer from Comcast to rollout broadband and pay $450,000 for fast internet access, or build out a network themselves and pay more $1m more.
Amazingly, the town voted – narrowly – in favor of raising their own taxes and pay for their own fiber network. Why? Well, aside from the fact that Comcast only promised to offer coverage of "up to 95 per cent" of their inhabitants, when the municipal broadband plan would offer blanket coverage, there was the fact that the town's broadband committee calculated [PDF] that the municipal option may end up cheaper.
Pure internet access would cost between $50 and $105 from Comcast but between $80 and $100 for municipal – depending on what percentage of the town signs up. While that doesn't account for Comcast's magic fees – like its $11 a month modem "rental" – slower speed internet users could be tempted to go with Comcast.
But an internet phone add-on would cost $23 a month municipal and between $26 and $48 a month for Comcast. And "triple play" – internet, phone and TV – would be $156-170 a month from Comcast but $142 municipal.
So only slightly cheaper but with one very big issue underlying it all: The town would own its network. And no one but no one trusts Comcast to do what it says.
Haters gonna hate
At the bottom of the cost-benefit analysis that the town created are three critical components: Comcast Customer Service – which the doc notes that Comcast was "voted the #15th Most Hated Company in America" this year and even took the top spot of "#1 Most Hated Company in America" the year before.
Net neutrality has a mention: "Federal guarantees of network neutrality have been repealed, which allow internet service providers, such as Comcast, to prioritize certain content on their network and slow down or potentially block other content, such as competitive over-the-top TV services."
And lastly, it notes under "Less Control Over Network Buildout" that "under the Comcast option, the Comcast network would be built under a grant agreement between the Massachusetts Broadband Institute (MBI) and Comcast. Charlemont is not a party to this agreement and would not be directly involved in the oversight of the network build out."
Under the municipal approach the town will "contract with WG+E and other firms to build and operate the municipal network… The town would also select the ISP and operator for the completed network… and the town would be able to switch vendors in the event of poor service or lower cost to the town."
The measure passed with 56 per cent rejecting Comcast's offer and for the next 20 years, households in Charlemont will have to pay an average of $133 per household each year to cover the cost of the build out.
It's a remarkable example of small-town America standing up to a corporate giant but it remains to be seen whether it acts as a template or a warning to other towns across the country. If nothing else, by putting all its work out there, Charlemont have given the US a blueprint for municipal networks. Comcast executives are going to be having crisis meetings over this one.
Wispa complains about our poor people story
Yesterday, we wrote about a startling letter from ISP industry body WISPA to the FCC in which it advocated for slow internet speeds for rural areas and argued that the federal regulator's "goals would be better served by directing support to areas that lack any service at all and those that have access only below 10/1 Mbps."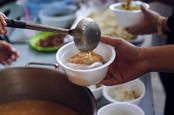 Poor people should get slower internet speeds, American ISPs tell FCC
READ MORE
We called it an "extraordinary race-to-the-bottom" and argued that Wispa was effectively advocating that "poor people should get slower internet speeds."
Unsurprisingly, Wispa was not excited about our representation of its lobbying efforts but to his credit CEO of Wispa and former FCC staffer Claude Aiken called to explain his organization's position.
His organization's members are mostly "very small, very rural" companies headed up by people who were "frustrated by the lack of broadband" in their area and had decided to fix the issue, often to the extent of maxing out their credit cards to get a local ISP up and running.
Aiken's issue with the FCC's plan is not that it is insisting on broadband speeds of 25Mbps down and 3Mbps up in order to get federal funding but that many of his members are currently offering customers somewhere between 10/1 and 25/3 and the FCC has decided to put in billions in federal money to pay large telcos to upgrade their current systems.
Or, in other words, in areas where Big Cable has done a poor job and offered 10/1 service or worse, those massive corporations will get subsidized to improve their network while Wispa's small ISP clients are ineligible for the funding and will have to deal with additional government-funded competition in their market.
On the level
"We're objecting to taxpayer-funded entities being paid to enter the market," he noted. "In a market where our members are already getting the job done." All his wants, he explained, is a "level playing field."
Where we have a real problem with Wispa's arguments to the FCC is where it advocated for the FCC to "direct support to areas that lack any service at all and those that have access only below 10/1 Mbps." We also weren't excited about the implicit threat that Wispa would complain to Congress about "overbuild" in order to put pressure on FCC's chair Pai.
And we quoted back to Aiken what the then-FCC-chair Tom Wheeler said when he approved the current program back in 2014: "We can't connect millions in rural America who have been bypassed by the Internet revolution for too long and then offer them a second-rate online experience." Wheeler insisted that the program be used to offer broadband internet and nothing else.
Aiken's argument is that if the government is going to pump billions into internet access, it should do so in the areas that have nothing, rather than boost the areas that have something. In other words, he's standing up for his members.
In fact one of his members emailed us independently to complain that we had missed the point about lower speeds. "The entire point here is that there are still a lot of people that have ZERO high speed options available," he complained. "A lot of us have put our asses on the line to bring high speed to rural areas where there are no options. We're selling 5, 10 and 20Mbps packages… [but]… we'd prefer to sell everyone gigabit."
Instead, he argues, the FCC's current approach will mean "AT&T will get federal money to run a 200th fiber to a city but we're out here risking everything to bring actual, usable Internet to people in the sticks."
Meanwhile at the FCC and AT&T
Of course while everyone else is desperately trying to get out from under the corporate giants, the FCC and the biggest giant of all are assuring everyone that all is fine.
"The FCC just approved policies today that would provide more funding for rural broadband in return for providers delivering 25/3 speeds," the FCC's press guy pointedly email us. "Press release and link pasted below."
The federal regulator decided today to "update the Connect America Fund programs providing support for small, rural providers… to deliver faster broadband speeds and expanded coverage in rural areas," the release argues. "In return for additional funding, the FCC will require providers to expand availability of service offering downloads of at least 25/3 Mbps service, compared to the current 10/1 Mbps standard."
In other words, do exactly what Wispa CEO was complaining about: use government money to boost current offerings to the "new" broadband standard.
And AT&T? Well, it used the news today to announce the rollout of its fiber network to 12 new areas – all of them, of course, in metropolitan areas and not a rural area in sight.
Which is, of course, why Charlemont decided to raise its own taxes to escape Comcast; why Wispa is frustrated that the big boys are being funded to compete with its members; and why the FCC's hands-off policy approach is contributing to, rather than fixing, the problem. ®