This article is more than 1 year old
DXC Technology turns to BT Security to nab its infosec bossman
Waves bye to yet ANOTHER HPE exec, internal memo confirms
DXC Technology UK arm has hired former BT Security CEO Mark Hughes to run its global security function, replacing yet another old timer from the Hewlett Packard Enterprise side of the merger.
Ed Ho, exec veep and GM of the Build division at DXC - the strategic front-end of the company that provides professional, advisory and consulting services - told his troops of the change at the top in a memo, seen by The Register.
"With a very ambitious agenda to lead digital transformation for our clients, we are moving quickly and decisively to ensure that the Build organisation delivers on our priorities and mission," said Ho, ticking some bingo buzzword boxes.
To "drive the success of these objectives", he said, Hughes will join DXC on 27 December as senior veep and GM of Security, reporting to Ho himself.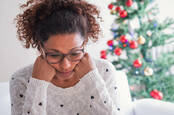 Deck the halls with ... oh, no. DXC tells staff they may not have a job in the New Year
READ MORE
"Chris Moyer has chosen to pursue other opportunities, and on behalf of everyone at DXC I want to thank Chris for his service and wish all the best going forward," Ho added.
Moyer was CTO for portfolio research development at HP for more than two-and-a-half years and then – following the corporate split with the PC and printer divisions – he was veep of mobility and workstations at HPE. Obviously HPE then merged with CSC in April last year to form DXC.
The popular exec joins the list of other HPErs that have then departed DXC, including former HPE Enterprise Services boss Mike Nefkins.
As for his replacement, Hughes has run BT Security since its inception in 2006, a division which, according to the incumbent telco group, is a "global leader with 3,000 cyber security experts across 15 security operations".
"The [BT] unit won more than $1bn of new business last year with double digit annual growth," said Ho. Hughes will take charge of the global security team and service including advisory, managed security services, ID management and monitoring, and information assurance. So there'll be no slips ups like last year when DXC spilled its AWS private keys onto a public GitHub. Right?
Ho told his charges that Hughes is a "visionary industry leader who is committed to protecting clients, driving innovation, and promoting collaboration". He'll be loved by the C-suite execs if he can help bring in more business to DXC, a business that has been losing revenues almost on a quarterly basis.
Hughes began his career in the British Army, training at the Royal Military Academy in Sandhurst. He was then commercial director at MWB Business Exchange.
The Reg has asked Moyer to comment. ®