Bonne année, Google, Facebook! France to tax tech giants from 1 Jan
Nation becomes the latest to go it alone as EU talks stall
France will start levying charges on tech giants from 1 January 2019, making it the latest nation to go it alone on a digital sales tax.
Finance minister Bruno Le Maire said the tax – which will cover advertising revenues, platforms and the resale of personal data – is expected to raise €500m (£450m) in its first year.
The decision comes as European Union talks on a similar levy have stalled, facing opposition from Ireland, Sweden and Denmark.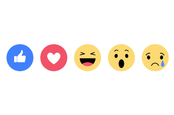 UK.gov fishes for likes as it prepares to go solo on digital sales tax
READ MORE
There is a global effort to change the way taxation works for digital companies – in a bid to ensure these firms pay their fair share – that is being led by the Organisation for Economic Co-operation and Development (OECD).
But these discussions are going at an even slower rate, which spurred EU nations to push for an interim measure. The initial proposal was a 3 per cent levy on firms with a global annual turnover of €750m and annual EU revenue of at least €50m.
However, amid concerns about flaws in the plan and repercussions from the US, the EU talks failed to progress and it became clear there would be no agreement before the self-imposed deadline of the end of the year.
Efforts to swing the balance included narrowing the focus of the tax, so it didn't include a levy on the sale of users' data, leaving just online advertising sales and digital marketplaces.
That would have kept the likes of Google, Apple, Facebook and Amazon within scope, but others, like market research firms, slipped through the net.
France's proposed tax will bring them all back in scope in the nation. It isn't clear whether it would remove them again if an EU-wide tax is agreed upon, which the French minister said was still the goal.
Le Maire said his nation would work with fellow tax proponent Germany to push for a unanimous decision by March 2019.
The UK has also decided to go it alone on a digital sales tax, but is currently consulting on the plans – which will see a 2 per cent charge on the UK revenues of parts of digital businesses that derive "significant value" from British users.
But this will not come into force until April 2020, and the government has been clear it will no longer apply if an "appropriate" global solution is agreed on. ®