This article is more than 1 year old
You wait for one IT giant to show up with its sales figures, then two come at once: Red Hat, Oracle
Highlight: Ellison goes bananas over AWS Aurora noise
Red Hat and Oracle both on Monday reported their latest financial figures. Let's take a look at how they fared.
Red Hat reported $847m in total fiscal Q3 2019 revenue, a 13 per cent increase from a year earlier, or 15 per cent in constant currency. That sales number also just missed Wall St's expectations.
The open-source code and Linux biz said its subscription revenue, representing 87 per cent of total revenue, reached $741m in the three months to November 30, also up 13 per cent or 15 per cent in content currency.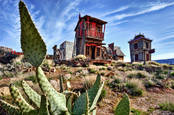 IBM sits draped over the bar at The Cloud or Bust saloon. In walks Red Hat
READ MORE
Of the subscription revenue, $534m can from infrastructure-related offerings, which increased eight per cent year-over-year or nine per cent in constant currency. Application development-related offerings and emerging products accounted for $207m in revenue, a 28 per cent jump or 30 per cent in constant currency.
The company's GAAP net income for the quarter came to $94m, which amounts to $0.51 diluted earnings per share, lower than Wall St analysts expected. During the same quarter a year ago, that net income figure was $102m, so profit fell about eight per cent, in other words.
In a statement, Jim Whitehurst, president and CEO of Red Hat, said Red Hat's Certified Cloud and Service Providers program hit an annual run rate of $300m, thanks to 25 per cent higher demand for Red Hat Enterprise Linux on public cloud infrastructure. He also said the company's enterprise Kubernetes platform and Ansible Automation platform each added more than 100 customers in Q3.
IBM is in the process of acquiring Red Hat and as a result Red Hat did not hold a conference call with financial analysts nor provide any guidance on its future performance. The $34bn deal, announced in October, is expected to close in the second half of next year.
And over to Oracle
Oracle meanwhile announced its fiscal Q2 2019 results, with total revenues at $9.6bn, which is the same figure the biz reported during the same quarter last year. Adjusted for constant currency, however, that's up two per cent. It's also $40m more than financial analysts expected.
The IT titan's Cloud Services and License Support plus Cloud License and On-Premise License revenues came in at $7.9bn, up one per cent from the same period a year ago. Separately, Cloud Services and License Support revenues amounted to $6.6bn, with Cloud License and OnPremise License revenues making up the balance at $1.2bn.
GAAP net income for the three months to November 30 grew five per cent to reach $2.3bn. That translates to GAAP earnings per share of $0.61, which is up 18 per cent year on year, but down on Wall St expectations.
Co-CEO Mark Hurd touted the 32 per cent combined growth rate of Oracle's two cloud ERP businesses, Fusion ERP and NetSuite ERP as a sign of the company's cloud ERP leadership. His statement appeared to be an attempt to mollify investor concerns about Oracle's cloud business, which so far remains flat as a frozen-over Christmas morning lake, despite the database giant's claims of growth.
"Virtually every technology analyst organization agrees, Gartner, Forester, IDC and the rest, that Oracle has developed the world's most advanced ERP technology, featuring an easy-to-use voice interface, and machine learning based artificial intelligence to automate many formerly manual ERP processes," Oracle CTO and cofounder Larry Ellison chimed in on a conference call with analysts.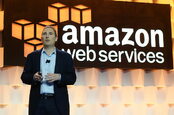 Stay classy: Amazon's Jassy gets sassy with Larry
READ MORE
During that call, Ellison was quizzed on why was all the enterprise database fanfare was coming from Amazon and its super-soar-away AWS unit, and not from Oracle if things really were going so great for Big Red. Ellison could barely contain his contempt.
"There is a wonderful Gartner report that ranks [database] technology. Oracle is ranked with a huge number one lead by Gartner. A distant second is Microsoft. A distant third is IBM. And ridiculously distant for us is Amazon who is making all the noise," Ellison huffed, before writing off AWS's rival Aurora database tech:
"Amazon Aurora is just MySQL open source, and Amazon Redshift is also just a borrowed open-source system. These are very old systems. Amazon took open source databases, and gave them an Amazon name, and put them on the Amazon cloud."
Oracle still owns MySQL, in case you read the above and thought the IT giant had offloaded the tech to someone else before using it to slam a competitor. Ellison is clearly furious at the public song-and-dance Amazon is making over migrating its retail backend systems from Oracle Database to AWS's Aurora data silo. Amazon reckons it will be free from Oracle in 2019, and it's a boast that has cut Silicon Larry deep, almost blinding him with rage. So much so, he'll virtually throw MySQL under a bus to make his point that Oracle's commercial database is supreme.
"There is no way that someone can move, a normal person would move, from an Oracle database to an Amazon database," Ellison hit back on the call before a PR spinner could stop him. "It's just incredibly expensive and complicated, and you've got to be willing to give up tons of reliability, tons of security, tons of performance to go ahead and do it.
"Jeff Bezos gave the command, 'I want to get off the Oracle database.' And they've been working on this for a few years to try to get off Oracle Database, and get on to the Amazon databases. It's taken Amazon, which is dedicated to doing this, several years, and they are not there yet. Nobody else is going to go through that forced march, to get onto Amazon databases, if Amazon can't even get there without this effort."
So yeah, you're stuck on that Oracle Database for a while, according to Larry. Your mileage may vary, CIOs. Perhaps it's a strong claim investors wanted to hear – customer lock-in and recurring revenue – but perhaps not so much for those looking at their annual invoices and then looking at alternatives.
In a moment of humility, a moment that we were completely unprepared for, Ellison acknowledged that AWS was ahead on cloud infrastructure, and that, by extension, Oracle's first go at public cloud was lacking. Oracle hopes to close the gap between the two corps with its second-generation cloud, which will be used to potentially lure Oracle shops onto Big Red's off-premises platform and away from Amazon's clutches. Ellison said:
We need more than just a great database. We have the best database, but we also need first-class infrastructure to run that database on. And we now finally have that with our generation-two cloud, and I think you'll see the combination of the Oracle Autonomous Database with the generation-two cloud. You'll see rapid migration of Oracle from on-premises to the Oracle public cloud.
"We'd be more than 10 times bigger than Amazon" if IT departments ran all their Oracle applications in Big Red's cloud, Ellison claimed. "The Oracle Database will drive [Oracle's cloud] infrastructure business. It will be around 50 per cent of that business and maybe more," he said.
Absolutely no love lost between Ellison and Bezos, then, not even during this time of the year, a time of forgive and forget. Two words we don't think are in either of the billionaire biz barons' vocabulary. ®