This article is more than 1 year old
What's this under the Christmas tree? A gift-wrapped Mellanox, for Microsoft? Say it ain't so
Windows giant mulls gobbling up network kit maker, according to anon insiders
Microsoft is considering buying Mellanox, according to a report on Wednesday by an Israeli financial newspaper.
The American tech giant has hired Goldman Sachs, while the Ethernet and InfiniBand networking gear maker, based in Yokneam Illit, Israel, has tapped J.P. Morgan, to oversee the acquisition negotiations. That's according to The Marker, a Hebrew-language business daily, drawing on unnamed sources.
This comes after chip designer Xilinx, according to CNBC last month, mulled gobbling up Mellanox for roughly $5bn, or $100 a share, on advice from Barclays.
So either there's a bidding war going on, or the biz is shopping itself around, or someone's throwing darts at a board of tech giant logos to the delight of journalists. Mellanox shares were up 2.42 per cent, to $91 apiece, at time of writing on this week's rumor.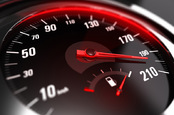 Mellanox plumps pipes on Bluefield controller to squeeze out 200Gb/s
READ MORE
Microsoft is a fat customer of Mellanox, using its networking tech in its Azure data centers that compete against Amazon and Google. Thus, it's likely Redmond wants this network specialist to design some custom parts for its server racks, and potentially give it an edge over Amazon Web Services and Google Compute Platform, if this report is true.
Interestingly enough, avid Reg readers will remember that Mellanox shareholder Starboard Value has been screaming at the manufacturer to either sell itself or do something to boost its financial performance. In October, Mellanox reported its third quarter sales were up 24 per cent, year on year, to $280m, due to demand in its data-center gear. Profit from the three months to September 30 was $37m, a huge lift from the year-ago quarter's $3m.
Spokespeople for Mellanox were not available for immediate comment. A Microsoft spokesperson declined to comment. ®