This article is more than 1 year old
Corel – yeah, as in CorelDraw – looks in its Xmas stocking and discovers... Parallels
Art software maker snaps up virtualization tool for people who hate Qemu, Oracle VirtualBox that much
When Corel CEO Patrick Nichols asked for Parallels for Christmas, we hope he meant the whole company rather than a copy of the desktop virtualization tool. Because that's what he got. The whole thing.
Canadian software maker Corel announced on Thursday it is snapping up US-based Parallels.
Corel is best known for CorelDraw, launched in 1989, and for being the home of WordPerfect, WinZip, PaintShop Pro, and Roxio. For your humble vulture, it's also known for introducing the short-lived Linux and StrongARM-powered Netwinder server family at the end of the 1990s.
Corel was last on our pages after being ordered to cough up patent damages to Microsoft earlier this year, due to Corel Home Office Suite's user interface being a little too close to Redmond's Office software. At one point, Corel wanted to take on Microsoft with WordPerfect, though – and we'd need to double check this – that didn't quite pan out.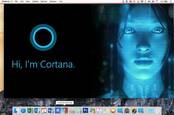 Parallels Desktop 11 brings Windows 10 and Cortana to Mac
READ MORE
Anyway, that's the past. Now its future: owning Parallels, which makes, among other things, virtualization tools so you can run Windows, Linux, FreeBSD, MS-DOS, and other operating systems within virtual machines on your macOS computer. It also touts remote desktop products, allowing folks to access their PC or Mac from their smartphone or web browser on another machine.
Vector Capital-owned Corel has pledged to plow investment into Parallels, which was founded in 1999 and is said to have millions of users. It's not entirely clear what the plan is, other than "leveraging the strengths of both companies' extensive customer bases, robust partner networks, and globally known brands," according to a statement – though we can imagine Corel using Parallels to bring its Windows apps to other platforms.
Corel has form in this area: in the 2000s, it toyed with its own Debian-based flavor of Linux, bundling a fork of Windows emulator compatibility layer Wine to run some of its productivity applications.
Perhaps the Canadian biz is going to have another crack along those lines. Or perhaps just nestle Parallels between WinZip, WordPerfect, and its other acquisitions. ®