On Call Welcome back to On Call, where you get to take a breather and enjoy tales of tech support adversity from your peers.
And taking a breather is exactly what this week's Reg reader, "Adrian", needed to do at the end of this particular incident.
About two decades ago, Adrian was the network administrator for a medium-sized company that hosted all of its server and comms equipment in a server room on site.
"We were in the process of migrating our server storage to a centralised SAN," Adrian said. "Weeks of planning and testing took place."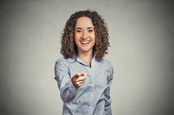 Time for a cracker joke: What's got one ball and buttons in the wrong place?
READ MORE
During the installation and testing phase, Adrian spotted an application error message on the prod server screen and pointed it out to the application administrator responsible for it.
"I was told that it was nothing to worry about," he said, ominously.
Time ticked along and the weekend of the migration arrived. Office staff clocked off early and Adrian and his team got started.
"The services on the servers were stopped and the migration of all of our file server data, SQL server databases and exchange server databases began," he said.
"The migration was completed by early Sunday morning in time for a small team of staff from various departments to work through a checklist and test each application."
That testing was completed by late afternoon, so Adrian went home and then arrived back at 6:30am in time for the first arrivals about half an hour later.
"I checked in with the first person to login, all good," he said. By 8am, a handful of staff had logged in and started working – but then the support desk's phone started to ring.
"No one could login to one particular application, the one application that I had been told, in no uncertain terms, was critical to the organisation and must be working," Adrian said.
"Assuming it was related to the SAN, I went down the path of troubleshooting disk and networking issues."
But there was nothing obvious there, and the staff could get into the dev-and-test versions of the application without a problem.
A bid to track down the application administrator failed because it was his day off – and Adrian was left to face the music.
"By 10am things were getting ugly," he said. "I called the vendor support for the application and described the issue."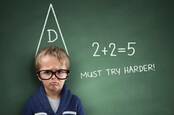 Tech support discovers users who buy the 'sh*ttest PCs known to Man' struggle with basics
READ MORE
He also mentioned the error message on the prod server. "It was something about licensing," he told the vendor's support person.
"Yep, your license expired this morning, the application goes back to single user mode when that happens," came the reply.
"There should have been a warning on the server screen for about two weeks."
Adrian got the licence renewed within five minutes, got the users on the applications – and then "went for a very long walk".
If you've been in an equally infuriating situation, why not vent to On Call. We love to hear tales of other people's cock-ups and you might see your pseudonym in the pages of El Reg! ®