This article is more than 1 year old
'Year-long' delay to UK 5G if we spike Huawei deals, say telcos
O2 presses on with Chinese supplier
Mobile network operators have reportedly said that tearing up their contracts with Huawei would set Britain's 5G back "by nine months to a year" – so they're ploughing on despite pressure.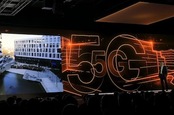 If most punters are unlikely to pay more for 5G, why all the rush?
READ MORE
UK mobile operator O2 confirmed to the Financial Times that it will continue to deploy Huawei 5G gear in the UK, at 200 test sites in London.
Huawei is used by several operators for their RAN, or radio access network, although all of the UK players are committed to a multi-vendor strategy.
BT's EE confirmed it won't be using Huawei kit in its core network, despite using Huawei in its 5G RAN. Hutchison's Three has made the biggest commitment so far to Huawei as a strategic supplier. In tests Three told us that Huawei had the most impressive technology, and is banking on a three to five times increase in capacity thanks to massive MIMO and 64T64R [64 Transmit 64 Receive]. In both technologies, Huawei has notched up some firsts.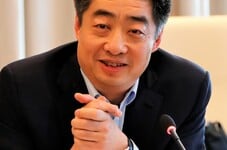 Ken Hu, Huawei
But Hutch has also gone with an alternative supplier for its core network – in this case, Nokia.
Speaking to foreign press in Dongguan, China, on Tuesday, Huawei's rotating chairman Ken Hu said that Huawei had shipped 10,000 5G base stations to customers. MNOs expect to test the gear for 12-18 months before considering upgrades. He added that 25 had signed commercial 5G deals for this phase.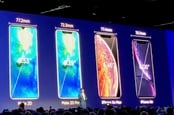 The new Huawei is going upmarket, but the old Huawei still threatens
READ MORE
"Some security concerns based on the technology for 5G were very legitimate, but able to be clarified or mitigated through collaboration with operators and governments," he told media. "Despite submitting to screening and code inspections no evidence of a back door has been produced."
The UK government is currently auditing the whole sector as a part of its Future Telecoms Infrastructure Review (FTIR), potentially affecting the entire supply chain. ®