VMware bods – you back at work yet? Guess who's just poked their head into the software-defined data centre...
Data protector Acronis luring customers with virty storage Swiss roll
---
Seemingly not content with muscling in on Eugene Kaspersky's territory last year, data protector Acronis said it plans to announce a software-defined data centre product later this month.
The Swiss-headquartered company said the kit –  firmly situated in VMware's neighbourhood – will combine virtualization, software-defined networking, and software-defined storage, combining block, file, and object storage in a single product.
The Register's storage desk would estimate most attempts to take on mega players in the SDDC market like VMware would be futile, but it's worth noting that privately owned Acronis has around 1,000 employees, half a million business customers, five million consumer customers, and 50,000 partners and service providers in 150 countries – so it is not exactly small fry.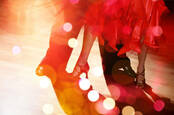 Don't worry, Eugene Kaspersky. Acronis is just busting a security move...
READ MORE
Last February the firm made a play for the hyperconverged infrastructure market with a general storage/HCI, Azure Stack-style, virtual and hardware appliance product for service providers and SMBs.
This SDDC unit looks to be the fruit of that development. The firm said its Acronis Storage product is a software-defined product and that it would combine this with its own virtualization and networking software in a software-defined infrastructure play.
It will feature:
ReadyKernel system patching without downtime,
CloudRAID to protect against disk and SS failures, with erasure-coding, data replication, check-summing and scrubbing,
Integrated SSD caching, automatic load balancing, parallel replication, and RDMA/InfiniBand support,
Clustered nodes with internal Ethernet node interconnect,
External network for exporting stored data to users,
GUI with pre-configured Grafana dashboards to monitor nodes, disks, network, latency, performance, storage services, and virtual machines,
Pre-integrated Prometheus engine to monitor cluster operations.
Some documentation is already available for Acronis Software-Defined Infrastructure 2.5; namely an admin guide that covers virtual networking, storage and compute operations.
This guide does not mention vSphere in connection with virtual machine admin, suggesting Acronis is using its own server virtualisation technology.
We've contacted the firm for clarification. ®