This article is more than 1 year old
Stormy times ahead for IBM-owned Weather Channel app: LA sues over location data slurp
'Privacy in the digital age is one of the most fundamental issues' says city attorney
The Weather Channel app duped users into providing location data that the company then sold for advertising and other commercial purposes, according to a lawsuit brought by Los Angeles City Attorney Mike Feuer.
The complaint, filed in Los Angeles Superior Court on Thursday, alleges that the mobile application, owned by IBM's Weather Company (TWC), in seeking user permission to gather location data, fails to explain clearly how it shares the information.
"When seeking users' permission to track geolocation data, the app does not disclose to users that TWC will transmit that data to third parties, nor that the data will be used for advertising and other commercial purposes bearing no relation to weather or the services provided by the app," the complaint says.
"To the contrary, the app misleadingly suggests that such data will be used only to provide users with 'personalized local weather data, alerts and forecasts.'"
The complaint alleges that the Weather Channel app has collected detailed location data on app users for years and that the Weather Company has analyzed and/or transferred the data to third parties for targeted advertising and to help hedge funds understand consumer behavior.
It contends that one of IBM's primary reasons for buying the Weather Company was to profit from this data. And it says that TWC intentionally hides the fact that it shares location data in its lengthy privacy policy because the company recognizes many users would object to such data sharing if they knew of it.
"If the cost of a weather forecast will be the sacrifice of deeply private information – like precisely where we are, day and night – it must be clear, in advance," said Feuer in a statement. "But we allege TWC elevates corporate profits over users' privacy, misleading them into allowing their movements to be tracked, 24/7. We're acting to stop this alleged deceit."
Feuer argues Americans need to be properly informed before making privacy decisions.
IBM hardly alone in this
The lawsuit follows a report last month in the New York Times that delved into the extent to which mobile apps gather location data without adequate disclosure and a year of scrutiny of Facebook over its sharing of user data with partners and developers.
TWC, according to the complaint, has been able to convince about 80 per cent of users to grant access to geolocation data. The company is said to collect more than a billion pieces of location data per week.
At least it asked. Google evidently didn't even do that: In 2017, the search biz was accused of collecting data on Android phones regardless of whether users allowed such collection. Google insisted it didn't use location data harvested from cell towers though it said it discontinued the practice.
In 2018, the Associated Press published similar claims about Google while the ACLU accused Facebook of tracking people without permission.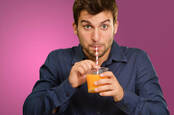 Windows 10 can carry on slurping even when you're sure you yelled STOP!
READ MORE
IBM defended TWC's disclosure practices. "The Weather Company has always been transparent with use of location data; the disclosures are fully appropriate, and we will defend them vigorously," the company said in an emailed statement.
In a press conference streamed via Twitter – under investigation by Ireland's Data Protection Commission over its collection of user location data – Feuer expressed skepticism about IBM's defense of its subsidiary.
"If a company were really transparent, that first screen [in the Weather Channel app] would tell the user that their location data was being used for far more than weather," he said.
The lawsuit seeks the statutory penalty under California's Unfair Competition Law, up to $2,500 per violation, or twice that when the victim is disabled or a senior citizen. The app is said to have 45 million monthly users; it's not yet clear how many reside in California. Feuer said it's premature to discuss how much a potential penalty might be.
Feuer made clear that many companies engage in similar downplayed location data gathering. TWC's app was targeted, he said, because it touches all demographics and seems benign and innocuous, because the company claims to have the largest trove of geolocation data and because the company did little to change its practices in the wake of the New York Times expose.
"The issue of our privacy in the digital age is one of the most fundamental issues we confront today," he said. ®