This article is more than 1 year old
Chip-for-tat escalates: Qualcomm's billion-Euro bond to block Apple iPhone sales in Germany
Some mobes off the shelves pending appeal in international patent battle drama
Apple's iPhone 7 and 8 will remain off the shelves in Germany – after Qualcomm posted a €1.3bn (£1.17bn, $1.5bn) bond in case the December court ban is overturned on appeal.
As part of the eternal, international patent rights battle between the two companies, Qualcomm sued Apple in Germany seeking the sales ban, and as we reported in December, a Munich court granted Qualcomm its wish.
The injunction last month affected what could be sold in Apple's stores, but as we noted at the time, third-party retailers could still offer the affected iPhone models for sale.
While Apple plans to appeal, German law allowed Qualcomm to ask for immediate enforcement, so long as it posted a court-set bond which would fund damages for Cupertino, should the appeal overturn the ban. Qualcomm said the bond was filed Thursday, formalizing the ban.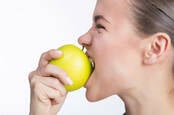 Apple yanks iPhones from sale in Germany – and maybe China, too – amid Qualcomm spat
READ MORE
The two have been at each other's corporate throats since Apple decided to use a mix of Qualcomm and Intel cellular modem chipsets in its iThings. Qualcomm believes Apple's hardware infringes six of its communications patents as a result of using Intel's silicon in some iPhones.
In its spat with Intel, Qualcomm last year demanded Chipzilla's blueprints to determine their origins, and accused Apple of sharing Qualy's chip secrets with Intel.
In January 2017, Apple sued Qualcomm for a billion dollars over what it said were "excessive royalty patent fees," and the fight between the two companies blew up in multiple jurisdictions – China and the US as well as Germany, with the US International Trade Commission investigating whether an American iPhone ban would be appropriate.
Qualcomm scored a similar iPhone sales injunction against Apple in China last month. While Apple CEO Tim Cook this week complained of slow sales in the Middle Kingdom, and the damage President Donald Trump's trade war is causing, the phones are still on sale in China for now. Apple issued a software update in China to workaround Qualy's claims while a further legal ruling on the fate of iPhone sales in China is pending. ®