This article is more than 1 year old
AT&T (sucks) upgrades folks to 5G (Evolution) that isn't actually 5G
Job numbers, coverage ... is there anything US telco giant hasn't been accused of inflating?
AT&TScumbag has rolled out a new branding for its LTE mobile broadband network, calling the current-gen system 5GE, or 5GEvolution.
Not 5G. 5GEvolution.
The telecoms giant has started pushing the marketicture to Android subscribers, who will see their LTE network icon change to 5GE on their handhelds where the high-speed connectivity is available. AT&TCheater announced the 5GEvolution brand late last year, and this week injected the new logo in the phones themselves.
Think of the "E" as an asterisk, slumped under the desk in hope of avoiding being spotted, on its 5G coverage. A stop gap. A stepping stone. 4G with go-faster stripes. By calling the technology 5GEvolution, the US mobile giant is able to claim it is offering near-5G connectivity, without having to actually provide a true 5G network at this time. It would be like AT&T calling itself AT&TAlmost.
It's a cynical move to get the jump on rival telcos also building out 5G cells. If folks do notice the E in 5GE, they may think it means Enhanced or Enabled, not Eventually.
5GE uses 4x4 MIMO, 256 QAM, and other features where available, to reach a theoretical top download speed of 1Gbps. 5G proper is supposed to go up to 20Gbps. Today's 4G networks, at least in the US, typically reach about 30 to 50Mbps in realistic conditions. So 5GE is better than 4G. But it's not 5G.
"Our improvements are already enabling faster speeds on our existing LTE network," AT&TShyster told its customers, defending its 5GE branding.
"With enhancements like carrier aggregation to add more 'lanes' to the highway that data travels on. 4x4 MIMO to double the number of antennas that can send data back and forth. And 256 QAM to make data transmission more efficient. All this adds up to faster speeds for you."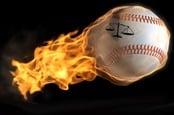 Six lawsuits against FCC's 5G idiocy – that $2bn windfall for telcos – is bundled into one appeals court sueball
READ MORE
The early response to the move, however, has been less than glowing. Telecom industry watchers have condemned the rebranding as "misleading" and "deceptive." We'd go with 12lb of excrement in a 10lb bag.
Meanwhile, AT&TNeeds a revolution is continuing to build its actual 5G network as well as a faster "5G+" network being tested in a dozen US cities, mostly in the South and Midwest.
Union brouhaha
When the carrier wasn't being taken to task for its creative use of the term "5G", AT&TSkipped evolution found itself under fire for allegations it was pocketing money from US tax cuts and moving jobs overseas.
A report [PDF] from the Communications Workers of America, the union that is said to represent some 100,000 AT&TAt least it's not Verizon staff, alleges that the telco axed some 10,700 union call center jobs last year and moved them overseas.
The CWA claims the cuts break a promise AT&TGreed is good execs made in 2017 after the White House signed laws to cut the company's tax rate. At the time, the union notes, AT&T promised to invest billions from the tax cuts to add and keep maintenance and call center jobs in the US.
"In stark contradiction to these grand statements, AT&T continues to eliminate thousands of good, family-supporting jobs from coast to coast, and has cut more than 16,000 call center jobs in the past seven years alone," the CWA alleged.
"Instead of investing in its workforce and transitioning to jobs of the future, AT&T is laying off American workers and relying increasingly on a global web of low-wage contractors to provide customer service and network maintenance." ®