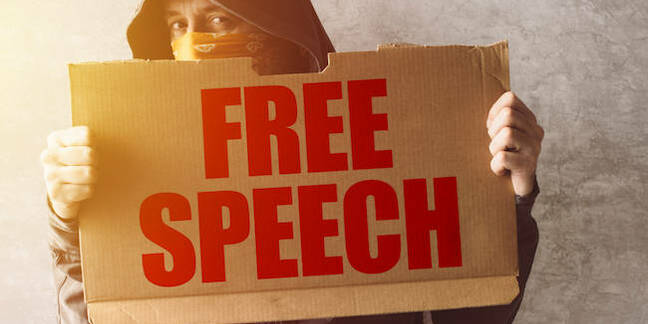 In what may prove to be a significant precedent, a US appeals court has ruled that Facebook represents a public forum and the First Amendment on freedom of expression applies.
That means, in America at least, public officials using social media are legally obliged to make their accounts accessible to citizens, and are prohibited from blocking individuals simply because they disagree with them.
The Fourth Circuit of Virginia and the Carolinas ruled [PDF] that the Facebook page of a public official – in this case the chair of Loudoun County Board of Supervisors, Phyllis Randall – "bear the hallmarks of a public forum" and as a result her decision to ban Virginia resident Brian Davison after he made critical comments about members of the board was illegal.
The decision does not make all of Facebook, or social media, a public forum. The appeals court dug into the specifics: it was a Facebook "page" rather than a personal profile and Randall had repeatedly characterized it as her "county Facebook page." She also served as an admin for the page in her position as a "government official."
Randall also appears to have a good understanding of the differences between profiles and pages since she has both a personal Facebook profile and a public one, in which she noted she was a politician.
The court even dug into the page's layout – noting the design and use of the page for reflecting official business and carrying out discussions with constituents. The page was created "to further her duties as a municipal official," the court ruled and she used it as a "tool of governance."
For that reason, when she banned Davison from the page following his criticism that board members had failed to disclose personal conflicts before voting on financial transactions, the court decided she had crossed the line.
Following a contentious public meeting in which Davison accused board members of taking kickbacks, he continued posting criticism on Randall's Facebook page. She briefly interacted with him before deciding to delete the entire thread and block Davison from the page. She changed her mind 12 hours later and unblocked him but Davison was infuriated and sued.
Not official
The board and Randall argued that the page was a not an official municipal page and so the banning of Davison did not impact his free speech or due process rights but a district court disagreed and ruled for Davison. Randall and the board appealed. Now the appeals court has also agreed that the page was effectively a public forum for the chair's job as a public official and so the First Amendment obligation applies.
Even though Davison was only banned for half a day, the court ruled that since Randall had continued to argue that she could ban anyone she wished from the page based on their views and that the First Amendment did not apply, that there was a "credible threat" that she could and would cut off his speech at a future point.
The court also actively shot down Randall's defenses, making it increasingly likely that the decision will serve as a legal precedent going forward. The appeals court knows it is on new ground here and made that clear.
"Although neither the Supreme Court nor any Circuit has squarely addressed whether, and in what circumstances, a governmental social media page - like the Chair's Facebook Page - constitutes a public forum, aspects of the Chair's Facebook Page bear the hallmarks of a public forum."
That reference to the Supreme Court is likely because the Fourth Circuit recognizes this issue is going to bubble up to the Supreme Court at some point soon. And that case may well be with respect to the current most famous user of social media – President Donald Trump.
Personal protection
In a very similar lawsuit, Trump was sued by a number of US citizens for blocking them from his Twitter account. A New York court ruled in their favor, arguing that Trump had broken the US Constitution because his @realDonaldTrump account was"properly characterized as a designated public forum" given his position.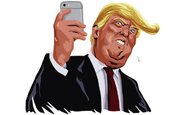 President Trump broke US Constitution with Twitter bans – judge
READ MORE
The Trump Administration has appealed that decision [PDF] to the Second Circuit Appeals Court, arguing that the account is a personal one and so the First Amendment doesn't apply.
That appeal is due to be heard soon and may well set up a Supreme Court review of what is, and is not, an official account on social media. It should prove interesting viewing.
"Today's decision confirms that the First Amendment prohibits government censorship on new communications platforms," said the lawyer that led Davison's appeal against Randall at the Fourth Circuit, Katie Fallow of the Knight Institute. The Knight Institute is also behind the case against Trump's Twitter ban.
"Public officials, who increasingly use social media accounts as public forums to foster speech and debate among their constituents, have no greater license to suppress dissent online than they do offline," argued Fallow. ®
Sponsored: Practical tips for Office 365 tenant-to-tenant migration